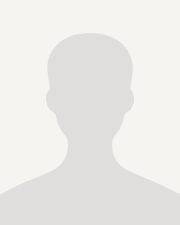 Michael Reich
Title
Professor of Economics
Research Expertise and Interest
economics
,
training
,
pensions
,
living wages
Research Description
Michael Reich received his B.A. in Mathematics from Swarthmore College and his Ph.D. in Economics from Harvard.
Michael Reich's general research interests cut across areas of labor economics as well as the history of economic thought. Within labor economics, he is interested in institutional differences — such as managerial intensity and corporate governance structures — and their consequences for economic performance across the U.S., Western Europe, and Japan. He also maintains interests in labor market segmentation and inequality in the U.S. Within the history of economic thought, he is interested in relating the evolution of economic thought in the 20th century to distinct historical stages and institutional structures of capitalism, as developed in his previous work on social structures of accumulation.
In the News
January 11, 2017
For the first time, economists at the University of California, Berkeley have measured the likely pay and job impacts of California's scheduled statewide $15 minimum wage increase by 2023.
December 1, 2010
Increasing the minimum wage does not lead to the short- or long-term loss of low paying jobs, according to a new study co-authored by UC Berkeley economics professor Michael Reich and published in the November issue of the journal The Review of Economics and Statistics.
November 16, 2010
In the midst of forecasts of continuing economic woes and congressional gridlock, experts gathered recently at UC Berkeley to assess what worked and what didn't during the Great Depression-inspired New Deal, the Obama administration's still emerging efforts to ease the Great Recession, and prospects for relief, reform and recovery.