COVID-19 Resources for UC Berkeley Researchers
Berkeley Research at a Glance
# 1
Top U.S. University with highest number of highly ranked graduate programs
144
Members of the National Academy of Sciences
251
Fellows of the American Academy of Arts and Sciences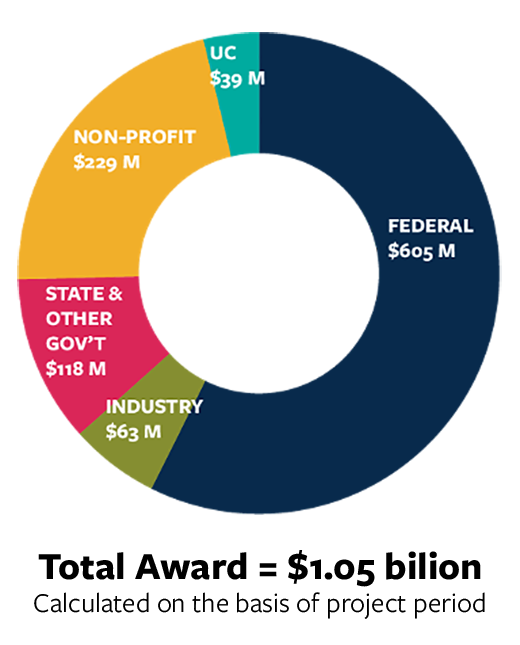 2020 – 2021
Research Funding Sponsors
Each year, the Berkeley campus receives well over one-half billion dollars in research support from external sources.
In the Media
The pandemic has thrown the whole childcare industry into crisis—along with working parents that rely on it. More than 10,000 workers have left childcare jobs just since June. That's a huge exodus. Marcy Whitebook, the emerita director of the…
An ultraporous compound can extract water molecules from dry desert air, store them as tiny "icicles" and then release them as clean drinking water. A new study has shown this novel humidity sponge's developers how it works in detail, taking it a…
The Morning Show with Nikki Medoro speaks with UC Berkeley's city and regional planning professor Zachary Lamb about how cities along the coast can protect themselves from the coming ravages of climate change.