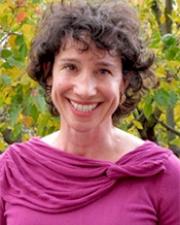 Jodi Halpern
Title
Professor of Bioethics, Joint Medical Program
Research Expertise and Interest
public health
,
bioethics
,
patient autonomy
Research Description
Jodi Halpern. M.D., Ph.D (Philosophy) is Professor of Bioethics and Medical Humanities in the Joint Medical Program and the School of Public Health at UC Berkeley. Her work brings together psychiatry, philosophy, affective forecasting and decision neuroscience to elucidate how people imagine and influence their own and each other's future health possibilities. Her first book, From Detached Concern to Empathy: Humanizing Medical Practice was called a "seminal work" by the Journal of the American Medical Association. Her upcoming book Remaking the Self in the Wake of Illness focuses on how people with health losses in the prime of life experience value and identity shifts. Her scholarly articles focus on topics that include emotions and decision-making, social dominance and bullying, post-war social reconciliation and the ethics of innovative technologies. Her work appears in publications such as the Journal of General Internal Medicine, Pediatrics, Emotion Review, Journal of Bioethics Neuroscience, Gerontology and Global Public Health as well as in popular media. Her current scholarship focuses on how innovative technologies change how we adapt to health losses, how we view our futures and the trajectory of empathic curiosity across differences. Her new book project "Engineering Empathy" looks at the upcoming uses of technology in emotional relationships, including using AI/robotics in caregiving (AI psychotherapy, elder and childcare), the influence of virtual and augmented reality (VR/AR) on empathy, and the influence of gaming on mental health. Halpern is also doing embedded research with scientists developing new technologies in neuroscience and gene editing. Halpern is invited to present this work internationally, including at the 2018 meeting of the World Economic Forum in Davos, Switzerland and at the 2018 Herrenhausen Conference on Translational Neuroscience in Germany.
Research Interests: 
Ethics of innovative technologies (AI, gene editing and neurotechnology)
Emotions and decision-making
Empathy and healthcare ethics
Public health ethics/distributitve justice
Patient autonomy, agency, and human rights
In the News
November 12, 2021
A new paper in the journal Ethics and Human Research co-authored by Berkeley Public Health Professor of Bioethics and Medical Humanities Jodi Halpern and Lecturer Sharon E. O'Hara, among others, explores how scientists perceive the potential of CRISPR technology and how the transition of many researchers from bench science (making new discoveries in the lab) to translational science (using these new discoveries to create novel medical treatments) may affect the treatment of those with genetic conditions.
June 11, 2021
In a May 2021 paper published in the journal AI & Society, clinical empathy expert and Berkeley Public Health bioethics professor Jodi Halpern, MD, PhD, posits that artificial intelligence (AI) cannot replace human empathy in the healthcare setting and that empathy is key to the successful treatment of patients.
December 6, 2011
A nurse refuses to help an ailing alcoholic who is upset to find a hospital detox unit closed. A hospital clerk brushes off a deceased woman's grieving family as they try to pay her bills and claim her belongings. A charge nurse keeps the mother of gunshot victim from seeing her son, saying the emergency room is "too busy." These harsh, real-life scenarios helped inspire Eve Ekman, a UC Berkeley doctoral student in social welfare, to study empathy burnout in the workplace, a condition expected to skyrocket this year due to the stress caused by the nation's financial crisis.