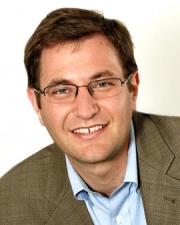 Jesse Rothstein
Title
Professor of Public Policy and Economics
Department
Dept of Economics
Goldman School of Public Policy
Research Expertise and Interest
labor economics
,
inequality
,
education policy
,
unemployment
,
tax policy
,
local public finance
,
teacher quality
,
segregation
,
economics of education
,
labor market
Research Description
Much of my work is in two areas: The economics of education, and labor markets. In education, I have studied the identification of teacher quality, school choice, affirmative action, student loans, and college admissions. My labor markets research includes studies of unemployment insurance and of the labor market effects of the Earned Income Tax Credit.
I have also worked on local public finance and urban economics, with studies on residential segregation and the housing market valuation of school quality and of school facilities. Finally, I have worked on tax and transfer policy.
I direct the Institute for Research on Labor and Employment and the California Policy Lab, which pairs experts from the University with policymakers to solve public problems via research using administrative data.
In the News
October 31, 2018
A new research hub based at UC Berkeley's Institute for Research on Labor and Employment (IRLE) and the Institute for Women's Policy Research in Washington, D.C., will explore the health effects of income and workplace policies.
October 19, 2016
If anything can save the country from its current political dysfunction, it is "good, policy-oriented research," Christina Romer, a UC Berkeley economist and former chair of the White House Council of Economic Advisers.