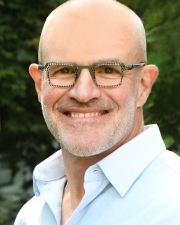 Jay D. Keasling
Title
Professor of Chemical & Biomolecular Engineering and of Bioengineering
Department
Dept of Bioengineering
Dept of Chemical & Biomolecular Engineering
Research Expertise and Interest
chemical engineering
,
biochemical engineering
,
metabolic engineering of microorganisms
,
environmentally friendly synthesis
,
biodegradable and recyclable polymers
,
production of biofuels and bioproducts
,
natural products
Research Description
The research in the Keasling Laboratory focuses on the metabolic engineering of microorganisms for the environmentally friendly synthesis of biofuels, commodity and specialty chemicals, and pharmaceuticals. To that end, we have developed a number of new genetic and mathematical tools to allow more precise and reproducible control of metabolism. These tools are being used in such applications as synthesis of biodegradable polymers, biofuels, flavors and fragrances, and pharmaceuticals.