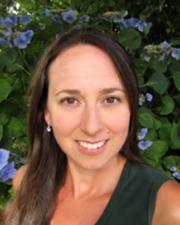 Amy Herr
Title
Lester John and Lynne Dewar Lloyd Distinguished Professor & Associate Professor
Research Expertise and Interest
microfluidics
,
bioanalytical separations
,
diagnostics
,
electrokinetic transport
,
engineering design
Research Description
A major focus of our lab is engineering innovation for analysis of complex biological systems -- as is required to address questions important to both fundamental biological systems and applied clinical research. We employ a combination of approaches drawn from chemical engineering, mechanical engineering, and electrical engineering with strong foundations in biology, materials science, and analytical chemistry.  In essence, we strive to advance the "mathematization" of biology & medicine.  Our research projects span understanding fundamental transport to materials design to applications in life sciences tools and diagnostics.