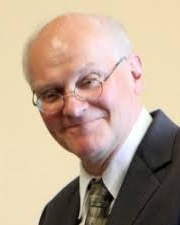 Trond Petersen
Title
Professor of Organizational Behavior and Industrial Relations, Professor of Sociology
Department
Dept of Sociology
Haas School of Business
Research Expertise and Interest
inequality
,
comparative gender inequality
,
hiring
,
promotions
,
wages
,
quantitative methods
,
social stratification
,
economic sociology
,
comparative studies
,
and quantitative methods
Research Description
Trond Peterson's recent research interests include organizations, social stratification, inequality, economic sociology, comparative studies, and quantitative methods.
In the News
October 25, 2012
With several of its namesake's descendants on hand for the occasion, UC Berkeley's Peder Sather Center for Advanced Study is celebrating its launch today (Thursday) with a two-day campus conference.
October 27, 2011
The deep cultural ties that bind UC Berkeley and Norway inspired a call-to-action for greater collaboration on global energy challenges at the launch of Transatlantic Science Week 2011.