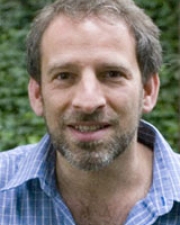 Ronald C. Cohen
Title
Professor of Chemistry, Professor of Earth and Planetary Sciences
Department
Department of Chemistry
Department of Earth and Planetary Science
Research Expertise and Interest
physical chemistry
,
water
,
climate
,
air pollution
,
atmospheric chemistry
,
environmental chemistry
,
analytical chemistry
,
ozone
,
nitrogen oxides
,
CO2
,
clouds
Description
Professor Cohen's research addresses air pollution and climate change by studying connections between molecular reactions, ecosystem processes, and regional or global scale atmospheric phenomena (e.g thunderstorms, megacities, long-range transport). Specific target questions include:
What chemical reactions control whether ozone is locally produced or consumed in the atmosphere?
How are nitrogen oxides transformed in the atmosphere and by what mechanisms do they exchange with the biosphere? How can we verify that changes in greenhouse gas emissions are occurring as predicted?
How do these regional processes affect the oxidative capacity of the atmosphere on a global scale? How do water isotopes move within the earth-atmosphere system?
Do the kinetics of condensation and evaporation affect cloudiness?
These questions guide an interdisciplinary chemical/geophysical approach to exploring the structure and dynamics of the earth-ocean-atmosphere system.
Current projects are aimed at establishing dense networks of sensors for assessing changes in NOx and CO2 emissions, at advancing our ability to interpret measurements of NO2 made from space-based spectrometers and providing observations that allow accurate projection of the dates when levels of ozone and aerosol in various U.S. cities will return to natural levels.