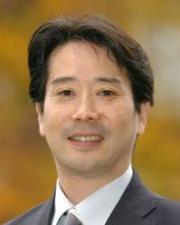 Kenichi Soga
Department
Dept of Civil and Environmental Engineering
Research Expertise and Interest
infrastructure sensing
,
performance-based design
,
underground structures
,
energy geotechnics
,
geotechnics micro to macro
Research Description
Kenichi Soga is a Chancellor's Professor at the University of California, Berkeley. He obtained his BEng and MEng from Kyoto University in Japan and PhD from the University of California at Berkeley. He was Professor of Civil Engineering at the University of Cambridge before joining UC Berkeley in 2016. He has published more than 350 journal and conference papers and is the co-author of "Fundamentals of Soil Behavior, 3rd edition" with Professor James K Mitchell. His current research activities are Infrastructure sensing, Performance based design and maintenance of underground structures, Energy geotechnics, and Geotechnics from micro to macro. He is a Fellow of the UK Royal Academy of Engineering and a Fellow of the Institution of Civil Engineers. He is the recipient of many awards including George Stephenson Medal and Telford Gold Medal from the Institution of Civil Engineers and Walter L. Huber Civil Engineering Research Prize from the American Society of Civil Engineers.
In the News
December 5, 2022
With $2.5 million from the National Science Foundation, an interdisciplinary, multicampus University of California research team is partnering with agencies and community organizations in the Bay Area to help residents respond to natural disasters more quickly — and more safely.
March 30, 2022
Early this past Monday morning, a small team of University of California, Berkeley, engineers gathered around a two-story-tall drilling rig parked at an out-of-the-way spot on the north side of campus. As the overnight rain turned to drizzle, the team watched as a drilling crew used a massive 8-inch-wide drill bit to start punching a new borehole in the soil.
February 7, 2022
Four UC Berkeley faculty members, whose technological innovations promise to deliver solutions to some of the world's most pressing problems, have been awarded the Bakar Fellows Program 2022 Bakar Prize.