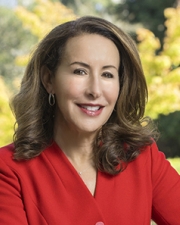 Jennifer Chatman
Title
Paul J. Cortese Distinguished Professor of Management
Research Expertise and Interest
innovation
,
leading change
,
leveraging organizational culture
,
leadership assessment
,
team diversity
,
narcissistic leaders
Research Description
Jennifer Chatman studies organizational culture and how culture influences individual and firm behavior and performance. Her recent research has, for example, examined the largest publicly-traded high technology firms. Her research assess the extent to which their culture emphasizes innovation and relate that to bottom line firm performance over time. She also studies group composition and group norms focusing specifically on group demography. In one recent study, she shows how group dynamics influences whether climbers in Himalayan expeditions summit their target mountain or die trying.  Finally, she studies narcissistic leaders and the damage they cause to the organizations they lead.