Berkeley Leaders, Scholars React to Supreme Court's Decision on Affirmative Action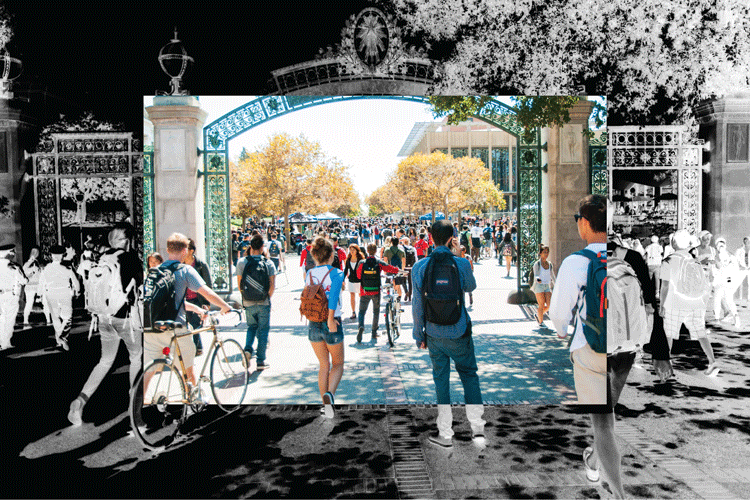 Chancellor Carol Christ and several other top UC Berkeley officials say the U.S. Supreme Court's ruling today, that public and private universities cannot use race as a factor in admitting students, is regrettable. They warned the decision will reduce opportunities for people of color and thwart the nation's progress toward racial equality.
"Students learn more alongside students who have different beliefs, who have different experiences or identities than they do," Christ said. "Study after study shows that diverse teams and communities excel at innovation, discovery and creativity, values we embrace at Berkeley."
In its 6-3 decision, the court concluded that such affirmative action violates the 14th Amendment to the Constitution. The ruling, with the court's conservative justices in the majority, prohibits practices that have been employed for a half-century in higher education and reverses decades of legal precedent.
In California, UC Berkeley and other public colleges and universities have been prohibited from considering race in admissions since 1996, when voters approved Proposition 209.
The ruling came in two cases grouped together by the court: Students for Fair Admissions Inc. v. President & Fellows of Harvard College and Students for Fair Admissions v. University of North Carolina.
Berkeley scholars have played critical roles in writing policy and arguing the law on affirmative action at a national level, while others have researched the educational and social impact of race-based admissions.
Berkeley News obtained a range of campus reactions to the ruling.
What's your overarching impression of this case? What are the implications for fairness and equity in U.S. college admissions?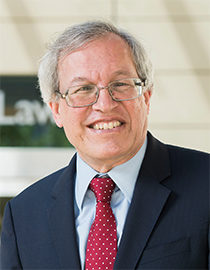 Although the Supreme Court's decision ending affirmative action was expected, it still is stunning for the court to overrule almost a half century of precedents and dramatically change admissions policies at public and private schools across the country. Once more, like when the court overruled Roe v. Wade, it was the six conservative justices following their ideology and not the law.
Colleges and universities engage in affirmative action because it is necessary to achieve diversity and because they believe that diversity in education matters enormously for the education of all students.
The decision will not matter for public schools in California because Proposition 209 eliminated affirmative action for them in 1996. But the experience of California will be instructive for private schools here and across the country. After Proposition 209, there was an immediate devastating effect on diversity.
The number of Black and Latinx freshmen at UCLA and Berkeley fell by 50%.
But through concerted efforts, and much trial and error, the UC schools found ways to achieve diversity without affirmative action. It took a long time. UCLA did not achieve its pre-1996 level of diversity until 2015.
Now California schools must lead the way and show the country how to accomplish having diverse classes without being able to engage in affirmative action.
— Erwin Chemerinsky, dean of the UC Berkeley School of Law and preeminent constitutional scholar
---
From White House advisory roles to university leadership posts, you've had a front-row seat to decades of efforts by some to restrict or outlaw affirmative action. Now that we're here, what surprises you? And what does a path forward look like?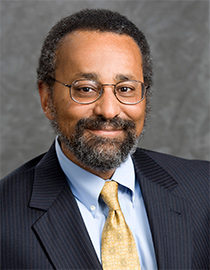 The restrictions will hobble the efforts of many selective institutions to be more inclusive—ironically, the institutions trying to look like what a truly colorblind society would actually yield. When I worked with President Bill Clinton on these issues, we accepted that rigid quotas are unwarranted, and that the moral justification for being race-sensitive depends on context. It will be great for Wall Street to look like America, but for the military, it is vitally important right now.
Of course, there are other tools, but the work will take much longer and require more resources in funding and political will. I see little likelihood of those in the near future.
In the '90s, we blocked rollbacks threatened by Congressional Republicans by adopting the "Mend it, don't end it" policy. Justice Sandra Day O'Connor made the same moral-pragmatic balance in the court's 2003 Michigan cases, with a 25-year clock. But bias is more resilient than that time frame has allowed.
America took a long, long time to end slavery and then overt discrimination, but has had little patience for remedies and a scarcity of balm. Fundamentally, Americans care about the color lines, but not as much as they care about other things.
Our moral destination should be a society that is colorless, with no evidence of an ugly history or contemporary bias. Colorblindness will not get us far enough.
That said, and as dismayed as I am by this ruling that will delay progress, I am profoundly frightened by the substantial support given politicians intent on marching backwards.
— Christopher Edley Jr., former interim dean of the School of Education, former dean of Berkeley Law and director of the White House Review of Affirmative Action under President Bill Clinton
---
Why is this issue so important to UC Berkeley, and also to you, as someone who has devoted her entire career to higher education?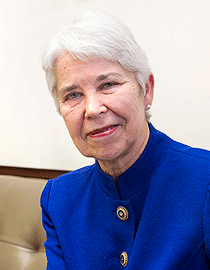 We live in a diverse world. A university should reflect that diversity, and prepare its students for that reality. Berkeley's excellence depends not only on diversity of race, age, gender, religion, sexual orientation and cultural background, but also on diversity of thought and perspective — both of these are the result of, and profoundly enhanced by, the diversity of our campus community.
Students learn more alongside students who have different beliefs, who have different experiences or identities than they do. Study after study shows that diverse teams and communities excel at innovation, discovery and creativity, values we embrace at Berkeley.
In addition to our students and our campus, California also benefits if we, as a public university with a longstanding public service mission, can fully reflect and embody the state's diversity, inclusivity and entrepreneurial spirit.
— Carol Christ, UC Berkeley chancellor
---
How would you describe the court's rationale for ending affirmative action in college admissions? What underlying idea of racial fairness is at work there?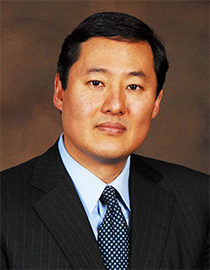 Today, the Supreme Court ended its sorry history with race.
Four decades ago, it allowed colleges and universities to use race in admissions. But today, the court finally upheld the universal principle recognized in the Declaration of Independence, fought for in our terrible Civil War, and vindicated by the civil rights movement: that Americans are to be treated as individuals, not as members of racial groups.
The court now demands that schools and universities, like all other government actors, obey our color-blind Constitution, and end their experiments with racial preferences.
— John Yoo, constitutional scholar, author and former law clerk for Supreme Court Justice Clarence Thomas and federal appeals Judge Laurence Silberman
---
In what way is this decision a departure from past court rulings on affirmative action? Critics might say it is a political decision in the guise of a legal ruling — is that fair? Why or why not?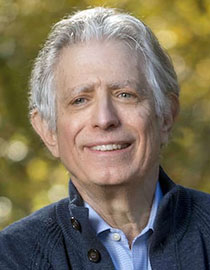 Since 1978, the Supreme Court has allowed universities to use affirmative action to achieve a diverse student body. The court reaffirmed that rule in 2016. Now, the court has outlawed the practice. Student admissions cannot make race a plus factor for some applicants.
I'm sure it doesn't feel political to the justices in the majority. They feel that they are carrying out a fundamental rule of colorblindness that is rooted in the Constitution. To them, it seems plain that taking into account the race of Black college applicants is just as suspect constitutionally as favoring white applicants.
In another sense, however, today's decision is deeply tied to political ideology. What is a self-evident truth to the conservative justices is an obvious fallacy to the liberal dissenters. To the dissenters, nothing could be clearer than that racial subordination is a pervasive feature of American society. They see no symmetry between diversity programs and discrimination against Blacks and Hispanics.
That question — how deeply the legacy of racism continues to infect society — is close to the heart of American politics today.
— Daniel Farber, constitutional scholar, former clerk for Justice John Paul Stevens of the U.S. Supreme Court and Judge Philip W. Tone of the U.S. Court of Appeals, and author of Judgment Calls: Politics and Principle in Constitutional Law
---
How do you think this decision will affect educational inequalities in the U.S.? In higher education, how will campuses looking to diversify their student populations be affected? What will they need to do moving forward?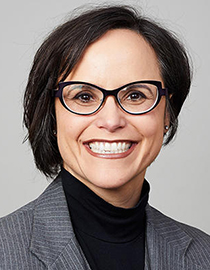 The Supreme Court case does not reference the inequities of racial representation that currently, and historically, exist on our college campuses.
Institutions like Harvard have student populations that do not reflect the nation. That disparity reflects the profound inequities that exist in our K-12 educational system. These elite colleges look for well-rounded students who have access to challenging coursework, who have taken part in summer programs at other elite universities, and who have engaged in leadership efforts within their high schools.
But not all students have access to these opportunities.
Because of the history of racial exclusion in the United States, these opportunities tend to be distributed differentially by race. In their decision, the Supreme Court ignores this reality, claiming that these measures of "merit" are somehow available to all students, regardless of their background.
If we do not believe that intellectual capacity is differentially distributed by race, there is no way the status quo can be justified. Ideally, the Supreme Court case will lead higher education to think more deeply about the intersection of race and educational opportunity in the U.S., particularly within our K-12 schools, and how to take that into consideration in our admissions processes.
The challenges in K-12 have only been exacerbated by COVID, with students in high poverty schools especially impacted by the pandemic. Only by evaluating students within their individual contexts, taking into consideration the realities of overlapping inequalities across the country, will we be able to begin to offer opportunity to all.
— Lisa García Bedolla, a scholar in educational and political inequality, vice provost for graduate students and dean of the Graduate Division
---
You've examined how California's restriction on affirmative action affected educational outcomes and hindered efforts toward racial equity across society. Based on what you've seen in your research of the past, in what ways might this Supreme Court ruling affect higher education across the U.S. for the future?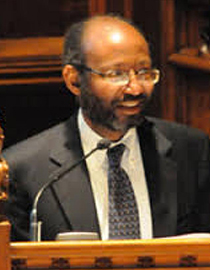 Despite the attention elite colleges and very selective colleges garner, most U.S. colleges are neither elite nor selective. Nationally, the acceptance rate is approximately 66%. Thus, affirmative action is not really about access to college, it is about access to selective and elite colleges for students deprived of equal opportunity in the K-12 system.
Consider that selective and elite colleges open doors to elite networks, and political and economic leaders tend to come from selective and elite colleges. Ending affirmative action will likely reduce racial/ethnic diversity in elite and selective colleges, reduce access to elite pathways to jobs and earnings, and reduce the racial/ethnic diversity of tomorrow's leadership class, delegitimizing them.
Greatly reducing racial/ethnic diversity in highly visible elite institutions may also motivate reconsideration of public support for higher education. Affirmative action in college admissions is not just about whether disadvantaged but promising Black and Latino students can access elite institutions. It is also about whether and how to use the institutions we have to make our diverse society a stable, cohesive, functioning one, with opportunity for all, despite intransigent inequality in children's' opportunities.
— Samuel R. Lucas, professor of sociology, specializing in education and inequality
---
As a scholar who has organized and helped to build coalitions to combat the impact of Proposition 209 in California, what is your reaction to this decision?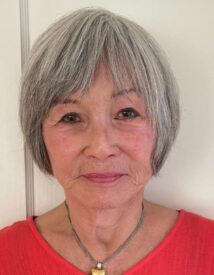 As an early and grateful beneficiary of affirmative action and the Black-led social movement that gave rise to it more than six decades ago, I am deeply saddened by the SCOTUS decision.
I don't consider affirmative action a panacea corrective, but rather that I view it as just one measure to address the anti-Black racism that is at the root of our society.
The sentiment against affirmative action indicates to me that many Americans want to simply "move on" without acknowledging and doing whatever we can to heal our roots.
In my view, our country will only suffer in the long run if we continue to ignore and try to cover up anti-Black racism, which permeates so many aspects of American life.
— Elaine Kim, professor emeritus in Asian American and Asian Diasporas Studies and a founding member of Berkeley Faculty for Educational Opportunity and Diversity.
---
Your research has deeply explored the nature of racial resentment in the United States. How does the public experience affirmative action beyond animosity toward specific groups who might benefit from it?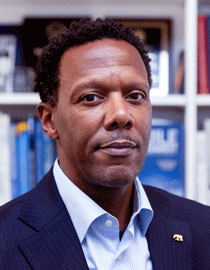 Today's landmark decision reflects a commonly held ideology — primarily (but not exclusively) among whites, males and older adults — that race should not be considered a form of merit, even in a society where racial minorities face great obstacles to full citizenship, economic prosperity and social acceptance.
My research shows that in the political mind, people are racists and prejudiced, not rules or systems; thus, racial problems are viewed as far more individual than systemic or structural. Furthermore, whites and others benefiting from the current systems of merit legitimize their importance in society through myths about fairness in a "just world," where people already deserve what they get and get what they deserve. Therefore, when race is used as a form of merit to distribute benefits in society, it can provoke anger and resentment.
This SCOTUS decision is less about the idea of "affirmative action" (which is about remedies) and more about the politics of who should get what in society and the principles of such allocation. The concept of affirmative action — to alleviate discrimination — will remain for disabled persons and veterans, for example. For the Supreme Court, racial group membership simply does not rise to the same level for a host of personal and legal reasons.
— David C. Wilson, dean of the Goldman School of Public Policy and co-author of "Racial Resentment in the Political Mind"
---
In the greater scope and history of race relations in America, how significant do you think this ruling is? How does it further impact racial identities and relations in this country?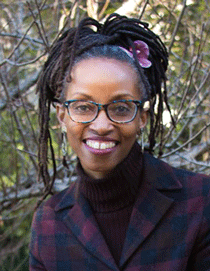 My colleagues around the country will correctly report on the recent Supreme Court ruling in terms of the future impact on college enrollment. We know what the 1996 ban did to UC Berkeley because our classrooms are filled with non-Black students and the Latinx population does not reflect the demographics of the state.
For me, however, it's a personal blow.
Affirmative action changed the trajectory of my life. My undergraduate years at UC Los Angeles during the early 1980s were filled with working-class Black students like me who were on the receiving end of our foreparents' freedom struggles.
The political battles of the 1960s and '70s profoundly changed our lives, and we directly benefited from affirmative action mandates. I am brokenhearted for Black, Brown and Native working-class youth who imagined a future anchored in the possibilities of a college education.
— Ula Taylor, professor of African American Studies and former department chair
---
What might be the broad social impact outside of higher education if colleges and universities can no longer use race in making admissions decisions?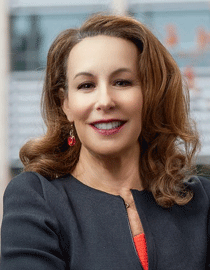 Universities are engines for social mobility. At the same time, university admissions represents a fixed pie, along with many, if not all other resources in society. There are only so many spots.  We know from social psychological research that stereotyping by ascribed characteristics — those that are easy to see, like race and gender — is alive and well. We also have overwhelming evidence that structural inequality is prevalent.
The Supreme Court ruling assumes that these forms of inequality have been resolved, or at least eased. It is not clear that this is true. So the effect of the ruling is that it leaves universities with fewer tools to provide equal opportunity across racial and gender lines.
What, then, can we do? We can eliminate biased assessments, evaluate candidates more comprehensively within their context, take family wealth into account, step up our outreach and many other things. These are helpful, but as the data have shown, won't completely overcome the loss of affirmative action.
In my research, I study organizational culture, derived from behavioral norms within organizations. Organizations, work groups and universities benefit immensely from diversity — it increases innovation, improves complex problem solving and even contributes to success among Himalayan expeditions. Leaders must aim to create cultures that cultivate a true sense of belonging among diverse groups so that the people they seek out actually want to join the organization, stay once they are there, and succeed.
— Jennifer Chatman, professor and associate dean for academic affairs at the Haas School of Business
---
Something often lost in this legal, political or policy discussion is what it feels like to be the only student of a certain race, ethnicity or other identity in a classroom, lab or study group. What happens at the student level after the Supreme Court's ruling?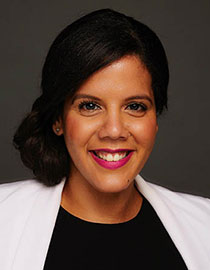 A lack of diversity and the burden of representation impact not only students across the nation, but entire campus communities and their educational mission.
We at UC Berkeley are now bracing for the impact that the court's ruling will bring. I do not want any students — in particular, our students of color, Black students or Indigenous students, for example — left feeling more marginalized and isolated in the wake of the court's decision.
Instead, I want all of our students to thrive in our classrooms, labs, study groups, and as they leave campus, to have the tools to do so. That desire is what fuels me to promote equity-based, anti-racist and anti-oppressive values and approaches — to address system inequities pervasive in the nation's founding and in K-12 education — as through lines in everything we do as a Division of Equity and Inclusion.
— Dania Matos, vice chancellor for the Division of Equity and Inclusion
Read more
Affirmative action: What can other schools learn from UC Berkeley's experience?