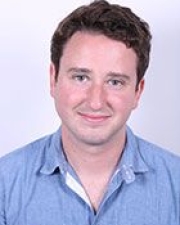 Gabriel Zucman
Title
Assistant Professor
Research Expertise and Interest
inequality
,
wealth
,
taxation
In the News
April 28, 2021
Gabriel Zucman, associate professor of economics at the UC Berkeley College of Letters & Science, associate professor of public policy at the Goldman School of Public Policy, and director of the James M. and Cathleen D. Stone Center on Wealth and Income Inequality, has been selected as one of 26 recipients of the 2021 Andrew Carnegie Fellowship Award.
April 10, 2020
The COVID-19 pandemic is confronting every level of the U.S. economy with an unprecedented challenge, and the government must mount a sustained, ambitious economic response lasting months and perhaps years, UC Berkeley economists said in an online forum today.
February 20, 2019
Seven assistant professors from the fields of astronomy, biology, computer science, economics and statistics have been named 2019 Sloan Research Fellows. They are among 126 scholars from the United States and Canada whose early-career achievements mark them as being among today's very best scientific minds. Winners receive $70,000 over the course of two years toward a research project.