UC Berkeley Economics Professors Emmanuel Saez and Gabriel Zucman Named 2023 Citation Laureates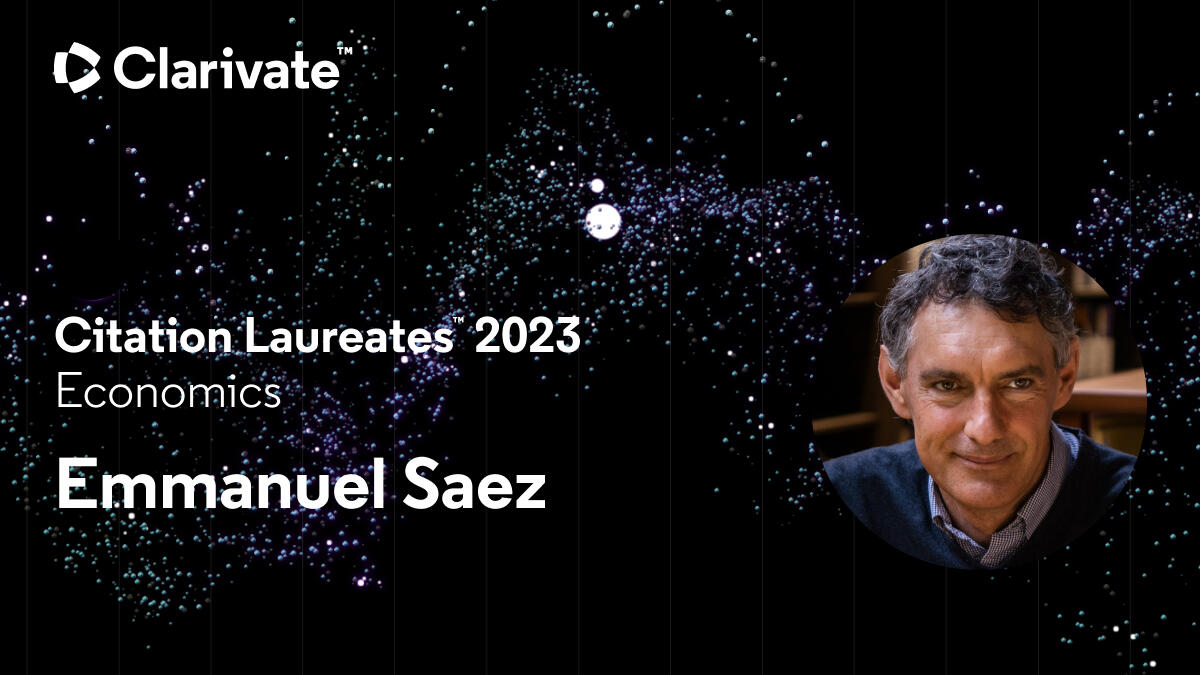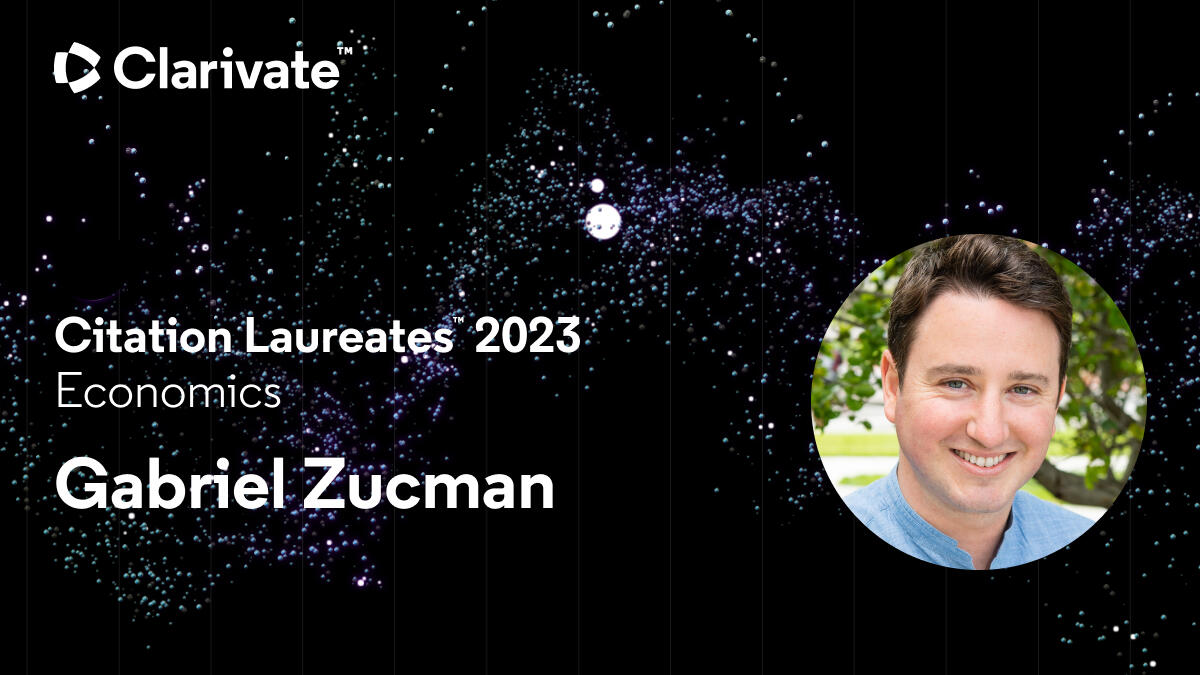 UC Berkeley Economics professors Emmanuel Saez and Gabriel Zucman have been named 2023 Citation Laureates, Clarivate and its Institute for Scientific Information announced on Tuesday. This distinction recognizes that both Saez and Zucman are among the world's top economists whose work is considered to be of Nobel-prize class.
Both Saez and Zucman have collaborated over the years on wealth inequality and tax policy research. Their 2019 publication, "The Triumph of Justice: How the Rich Dodge Taxes and How to Make Them Pay", has influenced policymakers and catalyzed conversations around economic justice. The two professors have served as advisers to U.S. Sen. Elizabeth Warren, a former Democratic presidential candidate, on a practical "wealth tax" policy.
The Berkeley economists have also collaborated with French economist Thomas Piketty of the Paris School of Economics to examine how inequality erodes the overall strength of the economy. In a paper published in Nov. 2022, the three economists argued in favor of a new policy menu on taxation that features a progressive wealth tax on billionaires. People who inherit their wealth should have to pay higher inheritance taxes than those who build their own wealth, they said.
Saez, whose career at UC Berkeley began in 2001, is the director of UC Berkeley's James M. and Cathleen D. Stone Center on Wealth and Income Inequality. His research has long been at the forefront of analyzing wealth distribution and its implications. Saez has consistently advocated for a fairer tax system, arguing that a progressive taxation model is the key to curbing the ever-widening wealth gap. 
Born in Spain in 1972, Saez spent his formative years in the Basque region of southwest France and holds dual French and American citizenship. His academic journey began at L'École normale supérieure in Paris, where he earned a bachelor's degree in 1994, followed by a master's in economics from the Paris School of Economics in 1996.
During his graduate studies in Paris in 1995, Saez began working with Piketty, who has also been named a 2023 Citation Laureate. Their mutual passion led to the inception of the World Inequality Database, a pivotal academic initiative that compiles the most comprehensive data on global income and wealth disparities. After receiving his Ph.D. from MIT in 1999, Saez took up a role at Harvard as an assistant professor, eventually transitioning to UC Berkeley.
Zucman, who is a co-director of The Stone Center on Wealth and Income Inequality, is renowned for his innovative approach to economics, which has delivered transformational insights into wealth inequality, tax avoidance and the global economy's structural biases favoring the super-rich. 
Born in Paris in 1986, Professor Zucman received his Ph.D. in 2013 from the Paris School of Economics and taught at the London School of Economics before joining the Berkeley Economics faculty in 2015. As a Berkeley faculty member and the founding director of the EU Tax Observatory, his research has broadened understanding and sparked global discussions around wealth accumulation, distribution and taxation. Zucman's pioneering work on the ramifications of globalization is highly regarded across academia and policy spheres.
In his seminal book "The Hidden Wealth of Nations" and a series of related papers, Professor Zucman devised innovative methodologies to gauge the magnitude of wealth concealed in tax havens. His findings show that approximately 8% of global household financial wealth finds its way to these tax havens. The disparity in this offshore wealth distribution is significant, from a mere few percent in Scandinavia to a whopping 50% in Russia. Revelations from data leaks, like the Panama Papers, further underscore Zucman's findings, revealing the vast concentration of this hidden wealth and its frequent escape from taxation.
"It's a fantastic recognition of the work conducted at Berkeley Economics, a department that has been a pioneer globally in the study of inequality," Zucman said of being named a 2023 Citation Laureate. 
"Emmanuel and Gabriel's selection as 2023 Citation Laureates underscores the caliber of scholarship at Berkeley's Economics Department," said Andrés Rodríguez-Clare, the department's chair. "Their groundbreaking research on wealth inequality and tax justice resonates globally, making them truly deserving of this prestigious recognition. Berkeley Economics prides itself on fostering an environment that encourages such impactful work."
Saez and Zucman are among the 23 researchers in economics, chemistry, physics, physiology and medicine, who have been named 2023 Citation Laureates. Both have also been previously awarded the John Bates Clark Medal by the American Economic Association, which is given annually to an economist under the age of 40, and is second in prestige only to the Nobel Prize in economics. Several past Clark Medal winners have gone on to win the Nobel Prize.
"Being named 2023 Citation Laureates reflects the significant contributions Professors Saez and Zucman have made in the realm of economic policy and wealth inequality," Berkeley Social Sciences Dean Raka Ray said. "Their data-driven research, insights on global economic dynamics, and dedication to shaping effective and equitable policies stand as a testament to Berkeley Economics' committment to advancing knowledge for the public good."
This year's Citation Laureates have made impactful contributions in fields such as cancer therapy, human microbiomes, synthetic gene frameworks, spintronics, bespoke molecular configurations, sleep patterns, economic disparity and urban economics. These scholars are renowned for their frequently cited research and have indelibly influenced and revolutionized their respective areas of study.
Since 2002, 71 Citation Laureates have gone on to become Nobel Prize Laureates.
Clarivate
https://clarivate.com/news/clarivate-unveils-citation-laureates-2023-annual-list…