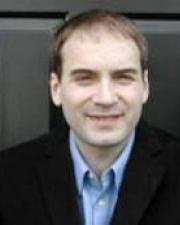 Gabriel Lenz
Title
Associate Professor
Department
Dept of Political Science
Research Expertise and Interest
American politics
,
elections
,
voter behavior
,
democratic accountability
,
campaigns
Research Description
Gabriel Lenz is an Assistant Professor at the University of California, Berkeley. He has a forthcoming book with the University of Chicago Press and his articles appear in the American Journal of Political Science, Political Behavior, and Political Psychology. Professor Lenz studies democratic politics, focusing on what leads citizens to make good political decisions, what leads them to make poor decisions, and how to improve their choices. His work draws on insights from social psychology and economics, and his research and teaching interests are in the areas of elections, public opinion, political psychology, and political economy. Although specializing in American democracy, he also conducts research on Canada, UK, Mexico, Netherlands, and Brazil. He has ongoing projects about improving voters' assessments of the performance of politicians, reducing the role of candidate appearance in elections, and measuring political corruption.