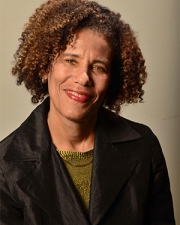 Research Expertise and Interest
public health
,
epidemiology
,
specialty area in multicultural health
,
behaviorial science
,
social movements
,
race and ethnicity
,
medical anthropology
,
American popular culture
Research Description
Denise Herd is engaged in several active research projects.  The first is on the role of policing in public health.  As a part of this research focus, her team is conducting a systematic literature review to understand how public health literature frames the impact of policing and police violence on health inequities among racial and ethnic minorities in the US. This project focuses on literature that situates policing relative to the Social Determinants of Health and structural racism. A related project is exploring the relationship between victims of police violence and chronic diseases, especially diabetes, in racial and ethnic minority communities.  The project is addressing research related to a broader concern with the criminalization of health problems among BIPOC communities. Another project is exploring community mobilization and the politics of disease prevention efforts regarding COVID-19 in communities of color.  The goal of the project is to understand why and how leaders in these communities have addressed medical mistrust and greatly increased vaccination enthusiasm in African American and Latinx communities.  Herd's research is also analyzing the politics of COVID and gun violence prevention in the context of the Trump presidency and the rise of white supremacy in the US.