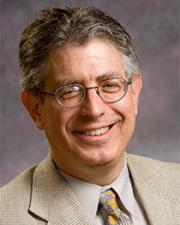 Daniel A. Farber
Title
Sho Sato Professor of Law; Director, Environmental Law Program
Research Expertise and Interest
environmental law
,
constiutional law
,
freedom of speech
Research Description
Professor Farber clerked for Judge Philip W. Tone of the U.S. Court of Appeals for the Seventh Circuit and for Justice John Paul Stevens of the U.S. Supreme Court. He then practiced law with Sidley & Austin before joining the faculty of the University of Illinois Law School. In 1981 he became a member of the University of Minnesota Law School faculty. During his years there he became the first Henry J. Fletcher Professor of Law in 1987, served as a visiting professor at Stanford Law School, Harvard Law School and the University of Chicago Law School, and was named McKnight Presidential Professor of Public Law at Minnesota in 2000. He joined the Berkeley faculty in 2004. His recent books include "Climate Change Law," "Lincoln's Constitution" and "Eco-Pragmatism: Making Sensible Environmental Decisions in an Uncertain World."
In the News
May 12, 2022
With the nation already roiled by a draft ruling to restrict abortion rights, the U.S. Supreme Court appears poised to deliver additional conservative decisions in coming weeks on some of the most divisive issues facing the nation, UC Berkeley legal scholars said.
July 31, 2012
The Center for Law, Energy & the Environment (CLEE) has drafted a new report that describes how California allocates water and identifies changes that would help the current system adapt to climate change. Co-written by Dan Farber, Deborah Lambe '95, and UC Berkeley economist Michael Hanemann, the report focuses on practical, politically feasible measures.
September 9, 2010
An independent analysis of Proposition 23 says the initiative would create legal uncertainty, reduce California state revenue, and jeopardize new and existing clean energy jobs. The white paper, released today by UC Berkeley School of Law's Center for Law, Energy & the Environment, reports Prop. 23 would also slow California's efforts to reduce climate change and could have a domino effect on other states.