New Report Shows How California Can Improve Water Rights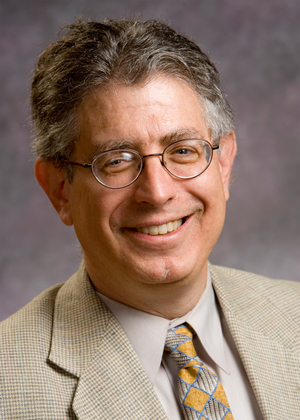 The Center for Law, Energy & the Environment (CLEE) has drafted a new report that describes how California allocates water and identifies changes that would help the current system adapt to climate change. Co-written by Dan Farber, Deborah Lambe '95, and UC Berkeley economist Michael Hanemann, the report focuses on practical, politically feasible measures.
Conflict and controversy have long been hallmarks of water allocation in California. The authors note that impacts from both past and future emissions will exacerbate that conflict by increasing demand and decreasing supply. Their report, Legal Analysis of Barriers to Adaptation for California's Water Sector, is one of a series assigned by the California Energy Commission.
The California Department of Finance estimates that in 2050, the state's population will be more than 60 percent greater than it was in 2005—increasing from 36.7 million to 59.5 million. Because California's legal regime for managing water is not structured to handle that population spike or climate change, the report contends that changes are vital.
"Such growth will increase urban water needs dramatically," said Farber, CLEE's Faculty Director of Research. "At the same time, the water supply will become impacted by climate change in terms of the amount, variability, and timing of water. California is a laggard in water law, behind other Western states that have more effective systems. Unless we start thinking about adaptation now, we're going to have a train wreck in the future, when urgent water needs collide with an out-of-date water system."
The authors advocate increases in monitoring, reporting, and filing requirements for water use, and propose a cost-sharing mechanism to finance them.
A challenging road ahead
"There are several obstacles to change," Lambe said. "First, water governance involves multiple actors, acting on many different scales, with conflicting interests. Second, institutions are sometimes resistant to change, especially when making decisions about the allocation of costs and benefits. Last, the consequences of climate change and potential adaptive measures are not known with certainty, nor do all parties agree on them."
The report examines recent legislation, policy proposals, and white papers addressing water reform. Off-the-record interviews were also conducted with California water law experts. According to Farber and Lambe, an accurate record of who is diverting water in California—and in what quantity—constitutes the key step toward preparing for climate change.
"It's essential to have a better information base in order to make future policy or even to enforce the water laws that are now on the books," Farber said. "Among independent observers and policy analysts, there's a clear consensus for these changes. Who can favor a system where no one knows how much water is being used and for what, or a system that relies on destroying groundwater reserves to make up for failing to manage surface water effectively?"
The authors also urge the state to help local authorities improve their planning for groundwater use, and for the State Water Resources Control Board to assert its power to prevent unreasonable use of groundwater reserves. Proposed surface-water changes include requiring the Board to provide information about efficient agricultural management practices, and to ramp up enforcement against waste and illegal diversions.
"Water supply and quality are key issues for California residents and businesses, so this is an area important to CLEE," Lambe said. The law school's new Wheeler Institute for Water Law & Policy, she added, will "build on CLEE's work in the water arena; partner with UC Berkeley scientists, engineers, and economists to study California and national water issues; and propose law, policy, and scientific solutions to fresh-water challenges."