New ideas and technology spreading from campus faster than ever

Backed by a vibrant startup culture that serves as the engine of economic growth for much of the Bay Area, UC Berkeley has established several new programs that support the translation of university research into real-world solutions.
For the past decade the campus's Office of Intellectual Property and Research Alliances, or IPIRA, has helped streamline the spread of cutting-edge ideas from the campus to the rest of society.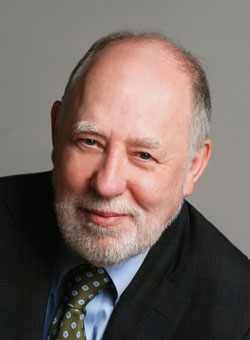 In the technology-transfer office's first decade, more than 800 companies have sponsored Berkeley research projects, investing important resources in many areas across the campus — and resulting in significant patent and licensing fees.
"One characteristic of UC Berkeley is our strong sense of social mission and engagement," says Graham Fleming, Berkeley's vice chancellor for research. "Our students and faculty have a keen desire to apply their creativity to real-world inventions that provide solutions to the most pressing global problems. The university is fostering this creativity by investing in several new programs that support the translation of new ideas into real-world solutions."
UC Berkeley has generated a slew of other technology transfer-oriented initiatives since the establishment of IPIRA, including, most recently:
The impact of this wave of tech-transfer innovation is easy to see. Since IPIRA's founding, more than 150 startups have been launched with intellectual-property licenses from Berkeley. And according to the private-equity research firm PitchBook, last year Berkeley ranked first in the number of grads founding startup companies with venture capital money, topping Stanford, MIT and Harvard.
Skydeck, the most recent addition to  Berkeley's innovation and entrepreneurship ecosystem, strengthens  startups through personalized engagement and by opening a network of partnerships among the  campus, Lawrence Berkeley National Lab, local government and the private sector. Within a few months of opening its doors, Skydeck was brimming with activity. Today 26 startup companies have established their headquarters in Skydeck's downtown Berkeley offices. In addition to providing a home for these UC Berkeley entrepreneurs, Skydeck has attrached the attention of a worldwide community of innovators interested in the dynamism of the Bay Area. Several teams representing companies in Europe, Asia, South America and the Middle East are establishing ties with Skydeck.
Over 60 percent of the UC Berkeley companies that have entered Skydeck have attracted follow-on investments with seed funding of up to $2 million, allowing a significant number to expand their headquarters into offices located in the vicinity. One Skydeck startup that had a big year in 2013, Ensighta,  was founded by cyber-security expert Dawn Song, a professor in  computer  science. The company was acquired by Silicon Valley firm FireEye last spring.
"[The Ensighta deal] is a perfect example of how SkyDeck works," says Jeff Burton, SkyDeck's executive director. "All of our stakeholders — the Haas School of Business, the College of Engineering and the Vice Chancellor for Research Office — contributed to the successful emergence of Ensighta and then its acquisition by FireEye. FireEye recently opened an office a block from Skydeck, quadrupling the company's local headcount.
Two Skydeck companies were recently selected for the prestigious Founder.org award from among over 600 competitors at major research universities across the nation. The award came with $100,000 in grant funding and follow-on investment by a venture capital fund. Leading the trend in telemedicine, one of the winners, Eko Devices, has developed a digital stethoscope to help doctors diagnose obscure heart conditions.
"Skydeck has become the hub for innovation and entrepreneurship at Berkeley," says the company's founder, Connor Landgraf, who served as president of the campus's student-government organization in 2012-13. "It is really unique in its ability to bring together students, advisers, thought leaders and investors in one space."
Another example of Skydeck technology at work is an innovative mass-transit bus tracking system developed by a professor and his graduate students in the College of Engineering. Via Analytics' first paying customer was an international one — the Spanish city of San Sebastian — with follow-on deals in Hong Kong and Los Angeles.
"We're grateful to Skydeck for giving us a roof over our heads, but even better is the lack of walls inside," says company CEO Dylan Saloner. "Interacting with the other teams here, and feeding off their energy, is just as important to us as the office space."