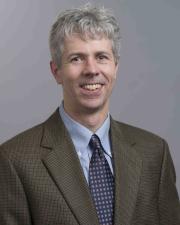 William Dow
Title
Professor of Health Economics
Research Expertise and Interest
health economics
,
global health
,
economic demography
Research Description
Research analyzes economic aspects of health insurance, health behaviors, and health and demographic outcomes.
In the News
October 31, 2018
A new research hub based at UC Berkeley's Institute for Research on Labor and Employment (IRLE) and the Institute for Women's Policy Research in Washington, D.C., will explore the health effects of income and workplace policies.
July 18, 2010
Giving out cash can be an effective tool in combating sexually transmitted infections in rural Africa, according to a study which found that people who were offered $60 over 12 months to stay free of STIs had a 25 percent lower prevalence of infections.