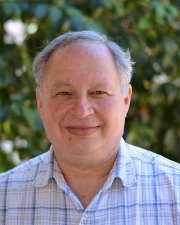 Wayne M. Getz
Title
Professor of the Graduate School
Department
Dept of Environmental Science, Policy & Management
Research Expertise and Interest
Africa
,
disease ecology
,
wildlife conservation
,
resource management
Research Description
Students and postdoctoral students in my laboratory work on a broad range of theoretical and applied questions in population and biology with application to epidemiology and conservation biology.
Current Projects
At this time projects in my laboratory include:
(i) Appropriate Complexity Modeling of Biological Systems, computational population biology and development of the Nova modeling building platform.
(ii) Disease Ecology with a focus on zoonotic diseases.
(iii) Movement Ecology: exploring the causes, patterns, mechanisms and consequences of organism movements.