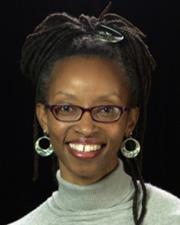 Ula Y. Taylor
Title
Professor of African American Studies
Department
Dept of African American Studies
Research Expertise and Interest
African American studies
,
cultural African American history
,
colonial times
,
civil rights movement of the 60's
,
African American women's history
,
cultural
,
institutional and individual racism
,
United States
Research Description
Ula Y. Taylor, Ph.D., earned her doctorate in American History from UC Santa Barbara. She is the co-author of Panther: The Illustrated History of the Black Panther Movement and the Story Behind the Film. She teaches two required history courses in African American Studies and courses such as the "Civil Rights Movement of the 60's" and "African American Women's History."
Professor Taylor has taught aspects of economic, political, and cultural African American history from Colonial times to the present at Chapman College, Antelope Valley Community College, and to inmates at Lompoc Penitentiary. She also taught a course on group exploration of racism which focused on the effects of cultural, institutional and individual racism on people living in the United States at the University of California at Santa Barbara.