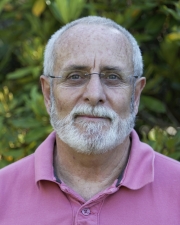 Todd Dawson
Department
Dept of Environmental Science, Policy & Management
Dept of Integrative Biology
Research Expertise and Interest
physiological plant ecology
,
evolutionary plant ecology
,
ecosystem processes
,
adaptations of plants
,
carbon
,
water
,
nitrogen
Research Description
Research in my laboratory focuses on the interface between plants and their environment. The tools of physiological and evolutionary plant ecology are currently being applied towards the study and interpretation of this interface. Investigations draw upon a variety of physiological methods, modeling and the use of stable isotopes as avenues for improving our understanding of how the ecophysiological characteristics of plants are shaped by and respond to the environments they inhabit. Projects done in my laboratory pay special attention to how aspects of plant form and function combine to permit adaptation to environmental variation, whether naturally or anthropogenically imposed, and how plants and their unique traits influence the structure and function of the communities and ecosystems they compose.
Current research themes include (1) measuring how the ecological and physiological characteristics of plants influence community and ecosystem processes. Here, work on the water, carbon and nutrient relations of plants and how they influence ecosystem hydrology and biogeochemistry are of particular interest; (2) elucidating how particular functional adaptations of plants are either constrained by or the result of their unique evolutionary history. Here we are examining the adaptations that confer tolerance to low soil nutrient status, periodic drought, or low light and disturbance in plant species or groups where we know about something about their evolutionary history; and (3) looking at the fluxes and exchanges of materials such as carbon, water and nitrogen between organisms and their biotic and abitoic environments. Here the application of novel stable isotope techniques is proving to be especially powerful in looking at the origin of CO2 from different ecosystems and the exchange of water and nitrogen between plants and their fungal (mycorrhizal) symbionts or their neighbors.