Deploying drones to follow the water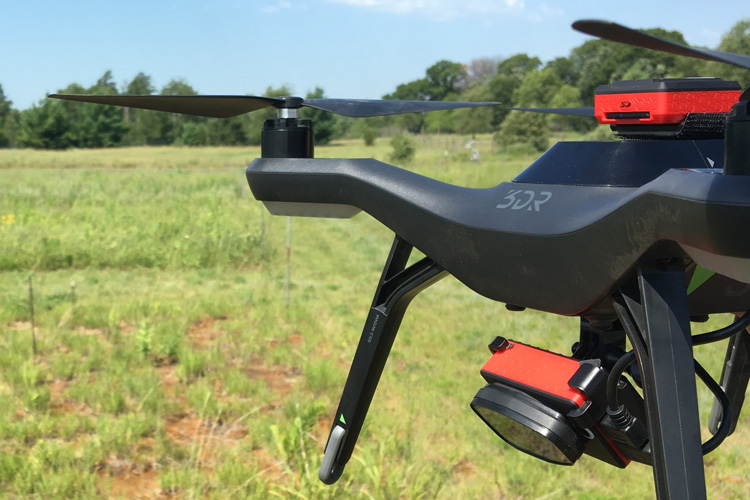 Drones will play a key role in assessing the impact of highly variable water resources around the state thanks to a new $2.2 million grant from the Gordon and Betty Moore Foundation.
The grant to the UC Natural Reserve System will enable scientists at UC Berkeley and throughout the UC system to use a high-tech toolkit of drones, sensors and specialized cameras to look at the impact of heat waves, rainstorms and drought on vegetation over large regions.
Called the California Heartbeat Initiative-Freshwater, or CHI-Freshwater, the study will focus primarily on the Natural Reserve System's 39 wildland sites, ranging from northern conifer forests to southern deserts, and from the coasts to the mountains.
"We live in a state where water is at the core of a lot of things. Given the importance of agriculture and natural habitats to California and its growing population, climate change makes understanding water on the land even more important," said David Ackerly, a professor of integrative biology at UC Berkeley. "California sits at a tipping point, with desert to the south and temperate rainforest to the north. It's a place where we need to be particularly attentive to the direction of change."
The initiative's findings will be used to produce forecasts of environmental health that can help Californians weather the vagaries of climate change and help land stewards, farmers, policy makers and the public plan for the future.
"We have the drones. We know the cameras and the wireless sensor systems work. We're just applying it in new ways to help us rethink how we manage land and water together," said plant physiologist Todd Dawson, a UC Berkeley professor of integrative biology and lead investigator on the project.