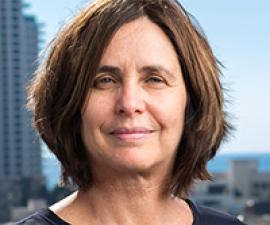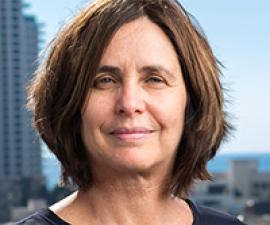 Research Expertise and Interest
cryptography, computational number theory, complexity theory, fault tolerant distributed computing, probabilistic proof systems, approximation algorithms, theory(THY)
In the News
At the University of California, Berkeley, a real and more down-to-earth mission to decode an unknown form of communication is underway. Linguist Gasper Begus and computer scientist Shafi Goldwasser are part of an international team of researchers attempting interspecies communication with sperm whales by deciphering their deafening, 200-plus decibel clicking sounds, or codas.
The Simons Foundation has ensured a second decade of research and innovation for the Simons Institute for the Theory of Computing, based at UC Berkeley, through a $35.5 million grant. The grant, which will begin in 2022, after the conclusion of the Simons Institute's first 10 years, will support the Simons Institute's mission and activities through June 2032.
As plans for re-opening businesses, communities and schools emerge, it becomes increasingly important to better understand how many people are being infected and dying from COVID-19, and where and how the new coronavirus is transmitted.
Featured in the Media
Please note: The views and opinions expressed in these articles are those of the authors and do not necessarily reflect the official policy or positions of UC Berkeley.
Simons Institute Director Shafi Goldwasser has been awarded the 2021 L'Oréal-UNESCO For Women in Science International Award, in recognition of "her pioneering and fundamental work in computer science and cryptography, essential for secure communication over the internet as well as for shared computation on private data."
Read the official award announcement, which coincides with the United Nations International Day of Women and Girls in Science.