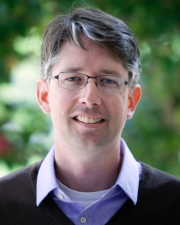 Russell Vance
Title
Professor and HHMI Investigator
Department
Dept of Molecular & Cell Biology
Research Expertise and Interest
immunology
,
microbiology
,
infectious disease
,
molecular and cell biology
Research Description
The Vance Lab is interested in all aspects of the complex interrelationship between pathogens and their hosts. In particular, they apply the modern tools of biology and genetics to answer a variety of questions at a molecular level: how is the presence of pathogenic bacteria sensed by hosts? Are pathogenic bacteria distinguished from harmless bacteria, and if so, how? What innate immune mechanisms protect cells from pathogens? How do cells coordinate defenses that are appropriate for various categories of pathogens? What mechanisms have pathogens evolved to evade host defenses?