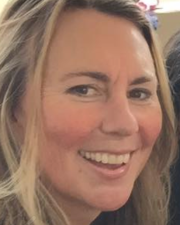 Nina Maggi Kelly
Title
Professor; CE Specialist
Department
Dept of Environmental Science, Policy & Management
Research Expertise and Interest
remote sensing
,
drones
,
ecosystem sciences
,
forests
,
geoinformatics
,
participatory web
,
GIS
Research Description
Nina Maggi Kelly is a professor in the Division of Ecosystem Sciences, Environmental Science, Policy & Management, and a Cooperative Extension Specialist based at UC Berkeley. She is an accomplished geospatial data and analysis innovator. She is dedicated to bringing cutting-edge mapping technology, training, and research support to the ANR and UC network of students, staff, faculty, and the public. Her research group uses a range of geospatial analysis approaches using data from numerous sources - spatial models, remote sensing, drones, lidar, historical archives, surveys, participatory mapping, and the field - to gain insights about how and why California landscapes are changing, and what that change means for those who live on, use, and manage our lands. The spatial data science field is evolving quickly, and she actively works to build a community interested in applied geospatial research and outreach locally at UC Berkeley and across the state.  She is Faculty Director of the UCB Geospatial Innovation Facility (GIF) and Director of the ANR Statewide Program in Informatics and Geographic Information Systems (IGIS), both of which are dedicated to research, outreach and service in support of applied geospatial data and analysis. 
Leadership Roles:
Faculty Director of the Geospatial Innovation Facility;
Director, ANR Statewide Program for Informatics and Geographic Information Systems (IGIS);
Senior Fellow at the Berkeley Institute for Data Sciences (BIDS)
In the News
March 23, 2022
A new research center at the University of California, Berkeley, funded by alumni Eric and Wendy Schmidt, will tackle major environmental challenges including climate change and biodiversity loss by combining data science and environmental science.
January 20, 2015
Historical California vegetation data that more than once dodged the dumpster have now proved their true value, documenting that a changing forest structure seen in the Sierra Nevada has actually happened statewide over the past 90 years.
December 20, 2010
To get a broader perspective on sudden oak death, which has felled hundreds of thousands of California's majestic oaks, UC Berkeley scientists have developed a smartphone app for hikers and other nature lovers to report trees they find that have succumbed to the disease.