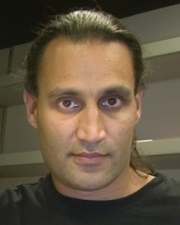 Michael Manga
Department
Dept of Earth and Planetary Science
Research Expertise and Interest
hydrogeology
,
fluid mechanics
,
geomorphology
,
earth & planetary science
,
geological processes involving fluids
,
including problems in physical volcanology
,
geodynamics
,
dynamics of suspensions
,
flow & transport in porous materials
,
percolation theory
Research Description
Michael Manga received his B.S. in geophysics from McGill University in 1990, his M.S. in engineering sciences from Harvard University in 1992, and as his Ph.D in Earth and Planetary Science also from Harvard University in 1994.
His current research interests focusses human-induced earthquakes, the behavior of geysers, water on Mars, and volcano science.