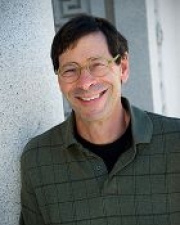 Research Expertise and Interest
economics
,
monetary and fiscal remedies for deflation
,
open-market purchases in a liquidity trap
,
exchange rates
,
and monetary policy
,
international finance
,
open-economy macroeconomics
,
macroeconomic history
Research Description
Maurice Obstfeld is the Class of 1958 Professor of Economics.  He joined Berkeley in 1989 as a professor, following appointments at Columbia (1979-1986) and the University of Pennsylvania (1986-1989).  He was also a visiting professor at Harvard between 1989 and 1991.  He received his Ph.D. from MIT in 1979, following degrees from the University of Pennsylvania and the University of Cambridge.  In 2014-2015 he was a Member of President Obama's Council of Economic Advisers, and from 2015-2018 he served as chief economist at the International Monetary Fund.  Before that, he served as an honorary adviser to the Bank of Japan's Institute of Monetary and Economic Studies.  Among Professor Obstfeld's honors are the Frank Graham Lecture at Princeton, the inaugural Mundell-Fleming Lecture of the International Monetary Fund, the Bernhard Harms Prize and Lecture of the Kiel Institute for World Economy, and the Richard Ely Lecture of the American Economic Association.  Professor Obstfeld is a Fellow of the Econometric Society and the American Academy of Arts and Sciences.  He is active as a research fellow of the Centre for Economic Policy Research and a research associate of the National Bureau of Economic Research.  Most recently, he has joined the Peterson Institute for International Economics in Washington, D.C., as a nonresident senior fellow.
In the News
June 10, 2021
The U.S. Department of Labor reported yesterday that the Consumer Price Index rose 5% in May, following a 4.2% jump in April. But at UC Berkeley, high-level economists are offering some calming advice: A measure of inflation is inevitable as the U.S. economy comes back online, but it will likely be modest. And it will almost certainly blow over as the economy stabilizes.
February 24, 2020
Three UC Berkeley economists with deep experience in national and international policy have been appointed to California Gov. Gavin Newsom's new Council of Economic Advisors, the governor's office has announced.