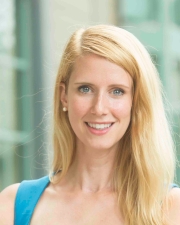 Juliana Schroeder
Title
Assistant Professor (Management of Organizations)
Research Expertise and Interest
social cognition
,
judgment and decision making
,
interpersonal and intergroup processes
Research Description
Juliana Schroeder researches how people navigate their social worlds: first, how people form inferences about others' mental capacities and, second, how these inferences influence their interactions. In particular, she studies how language affects the expression of one's own—and the evaluation of others'—mental capacities.
In the News
August 3, 2018
Shaking hands can improve the outcome of negotiations for both sides.