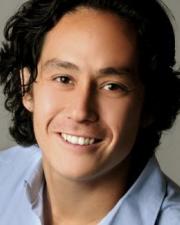 Joshua Blumenstock
Title
Assistant Professor
Research Expertise and Interest
machine learning
,
development economics
Research Description
Joshua Blumenstock is an Assistant Professor at the U.C. Berkeley School of Information, and the Director of the Data-Intensive Development Lab. His research lies at the intersection of machine learning and development economics, and focuses on using novel data and methods to better understand the causes and consequences of global poverty.  At Berkeley, Joshua teaches courses in machine learning and data-intensive development. Previously, Joshua was on the faculty at the University of Washington, where he founded and co-directed the Data Science and Analytics Lab, and led the school's Data for Social Good initiative. He has a Ph.D. in Information Science and a M.A. in Economics from U.C. Berkeley, and Bachelor's degrees in Computer Science and Physics from Wesleyan University.  He is a recipient of the Intel Faculty Early Career Honor, a Gates Millennium Grand Challenge award, a Google Faculty Research Award, and is a former fellow of the Thomas J. Watson Foundation and the Harvard Institutes of Medicine. His writing has appeared in a variety of publications including Science, Nature, the American Economic Review, and the proceedings of KDD and AAAI.
In the News
March 16, 2022
UC Berkeley-led researchers used mobile phone data and machine learning to quickly and accurately direct the Togolese government's COVID-19 cash assistance to its poorest residents in a first-of-its-kind study published March 16 in Nature.
June 10, 2020
COVID-19 is threatening the health and economic security of communities around the world, with dire implications for those living in poverty. As the pandemic unfolds, the Center for Effective Global Action (CEGA) is committed to sharing practical insights that can support evidence-based responses in the Global South.
June 2, 2020
For some of the poorest countries on Earth, the COVID-19 pandemic has posed a life-or-death quandary: If people continue to work, the virus might spread unchecked. But if they have to stay at home to limit the contagion, hunger and malnutrition could soar.