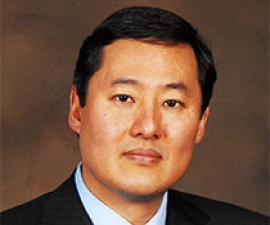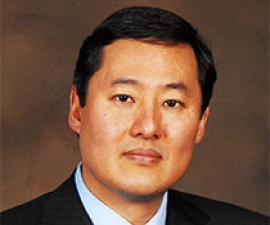 Research Expertise and Interest
constitutional law, international law, foreign affairs
Research Description
Professor Yoo joined the Berkeley Law faculty in 1993. He is the co-director of the Korea Law Center and also acts as faculty director for the California Constitution Center and the Program in Public Law and Governance. He is the author most recently of Defender in Chief: Donald Trump's Fight for Presidential Power (St. Martin's Press, 2020).
Professor Yoo received his B.A., summa cum laude, in American history from Harvard University. Between college and law school, he worked as a newspaper reporter in Washington, D.C. He received his J.D. from Yale Law School, where he was an articles editor of the Yale Law Journal.
Professor Yoo has clerked for Justice Clarence Thomas of the U.S. Supreme Court and Judge Laurence H. Silberman of the U.S. Court of Appeals of the D.C. Circuit. He served as general counsel of the U.S. Senate Judiciary Committee from 1995-96. From 2001 to 2003, he served as a deputy assistant attorney general in the Office of Legal Counsel at the U.S. Department of Justice, where he worked on issues involving foreign affairs, national security and the separation of powers.
Professor Yoo is a visiting scholar at the American Enterprise Institute and a visiting fellow at the Hoover Institution, Stanford University. He held the Fulbright Distinguished Chair in Law at the University of Trento in Italy, and he has also been a visiting professor at Keio Law School in Japan, Seoul National University in Korea, Chapman Law School, the University of Chicago, and the Free University of Amsterdam. Professor Yoo also has received the Paul M. Bator Award for excellence in legal scholarship and teaching from the Federalist Society for Law and Public Policy.
Professor Yoo has written several books: The Powers of War and Peace: The Constitution and Foreign Affairs after 9/11 (University of Chicago Press, 2005); War by Other Means: An Insider's Account of the War on Terror (Grove/Atlantic, 2006); Crisis and Command: The History of Executive Power From George Washington to George W. Bush (Kaplan, 2010); Taming Globalization: International Law, the U.S. Constitution, and the New World Order (Oxford, 2012) (with Julian Ku); Point of Attack: Preventive War, International Law, and Global Welfare (Oxford University Press 2014), and Striking Power: How Cyber, Robots, and Space Weapons Change the Rules for War (Encounter 2017) (with Jeremy Rabkin). He has also co-edited Confronting Terror: 9/11 and the Future of American National Security (Encounter, 2011); Current Issues in Korean Law (Robbins Collection Press 2014); and Liberty's Nemesis: The Unchecked Expansion of the State (Encounter 2016).