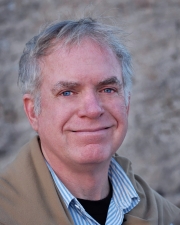 John G. Flannery
Department
Dept of Molecular & Cell Biology
Helen Wills Neuroscience Institute
School of Optometry
Research Expertise and Interest
neurobiology
,
optometry
,
vision science
,
cell and molecular biology of the retina in normal and diseased states
Research Description
Our laboratory has studied gene therapy for blinding, inherited diseases of the retina for the past 20 years. We have developed animal models of several inherited human blinding diseases, including retinitis pigmentosa, Usher syndrome, and age-related macular degeneration. We have shown that we can protect photoreceptors from injury and cell death in these models by injecting adeno-associated virus or lentivirus vectors into the eye. In these experiments, we have had success in ameliorating photoreceptor cell death with a number of different neurotrophic agents, as well as ribozymes to knockdown the mutant transcripts in dominant disease. The overall goal of our research effort is to prevent or delay the course of blindness in patients. While results in the rodent models show we can protect rat photoreceptors from injury and death, these treatments are not useful for patients in later stages of retinal disease in which the photoreceptor cells have been lost.