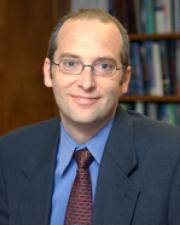 John F. Hartwig
Title
Henry Rapoport Chair
Research Expertise and Interest
inorganic chemistry
,
organometallic chemistry
,
catalysis
,
organic chemistry
Research Description
My group's research focuses on the discovery and understanding of new reactions catalyzed by transition metal complexes. We study the selective catalytic functionalization of alkanes, methods to form arylamines and aryl ethers from aryl halides or sulfonates, a method for the direct conversion of carbonyl compounds to α-aryl carbonyl derivatives, systems for the catalytic hydroaminations of alkenes, vinylarenes and dienes, and enantioselective and site-selective catalysts for the regio and enantioselective amination of allylic carbonates, catalytic processes for the depolymerization of lignin, and reactions mediated by multiple catalysts. As we develop these catalytic processes, we conduct detailed mechanistic experiments to reveal the elementary reactions that constitute the overall catalytic cycle.