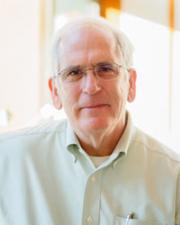 Jasper Rine
Title
Richard and Rhoda Goldman Professor of Genetics and Development
Department
Dept of Molecular & Cell Biology
Research Expertise and Interest
biology
,
cell biology
,
DNA replication
,
gene regulation
,
saccharomyces cerevisiae
,
genetic analysis
,
genome
,
cholesterol biosynthetic pathway
,
modification of proteins
,
prenylated proteins
Research Description
The research in my lab is focused on the yeast Saccharomyces cerevisiae in which we use genetic analysis to explore issues of gene regulation and cell biology. In addition, we are developing genomic-based approaches to the study of cells by parallel analysis of the expression of all genes simultaneously. Our goal is to create a new kind of genetic analysis in which the genome is used as the unit of function, rather than individual genes or proteins. The gene regulation work focuses on the coupling between certain origins of DNA replication and the establishment of domains with different transcriptional states. The cell biology work focuses on the regulation of the cholesterol biosynthetic pathway and the roles intermediates of this pathway play in the covalent modification of numerous proteins including the Ras oncoprotein and in the trafficking of prenylated proteins.
Current Projects
The a and a cell types of yeast are controlled by transposable genes that are alleles of the mating type locus (MAT). These alleles are complex blocks of DNA encoding regulatory proteins whose synthesis controls the expression of genes that specify the identity of different cell types of yeast. In addition to MAT, the a and a genes are also located at two additional loci, known as HML and HMR, where they are transcriptionally silenced. Transcriptional silencing requires a complex series of interactions between proteins, regulatory sites, and origins of replication that result in the establishment of inactive chromatin in these regions. This repression is one of the few cases in biology in which changes in chromatin structure have been shown to cause changes in gene expression.
We have focused our efforts on the SIR genes, which encode proteins required for this position-dependent regulation, and on the silencers, which are sites required for the silencing of flanking sequences. Repression mediated by the SIR genes involves the assembly of inactive states of gene expression at HML and HMR. These states ohed, are epigenetically inherited, and thus offer the most genetically tractable opportunity to study the inheritance of states of chromatin structure. Remarkably, the silencer also functions as a chromosomal origin of DNA replication, and we have discoverd that ORC, the eukaryotic replication initiator, plays a critical role in silencing.
Our work on cholesterol biosynthesis has focused HMG-CoA reductase, the enzyme that catalyzes the rate-limiting step in cholesterol biosynthesis. We have discovered that the level of this protein is regulated at the transcriptional and translational levels, and by regulation of protein stability. We are now exploring the mechanisms by which these effects are achieved. This protein is an integral membrane protein of the endoplasmic reticulum and has a topology reminiscent of the G-protein coupled receptors. We are using the regulation of HMG-CoA reductase to study how the endoplasmic reticulum is assembled, expanded, and degraded. Recent work identified a role for the proteosome in the regulated degradation of certain ER proteins.
We discovered that intermediates of the cholesterol biosynthetic pathway are covalently coupled to numerous proteins, known as prenylated proteins, including the Ras oncoprotein. Moreover, this modification is required for the oncogenic activity of Ras protein and may provide a target for novel cancer chemotherapies. We are examining the role of this modification in various aspects of Ras function and in other areas of cell biology. Yeast has approximately 100 prenylated proteins that are involved in a variety of assembly and signalling processes. Moreover, we have recently identified two novel proteases that are required for the proteolytic processing of the carboxyl terminus of many prenyl proteins. These proteases reside in the endoplasmic reticulum. In cells lacking these proteases, the localization of prenyl proteins is altered, revealing a new dimension to protein trafficking, and suggesting novel routes for the localization of some membrane proteins. These proteases offer promise as drug targets for Ras based tumors.
The genomic projects employ fluorescence-based readouts of gene expression in yeast. We are developing the expression profiles of all genes in response to mutations in each gene. These profiles are revealing a wealth of information on how the functions of cells are interconnected, and when combined with profiles induced by chemical compounds, provide the first seamless interface between chemistry and genetics.
In the News
December 15, 2015
The National Academy of Inventors has elected three UC Berkeley faculty members to its ranks in honor of their innovation and creativity leading to patented inventions that have made a tangible impact on society.
March 31, 2011
Thanks to initial funding from the India-based Tata Consultancy Services, the Center for Computational Biology has launched a pioneering initiative to develop a software platform to analyze differences in people's genomes and bring closer the day when one's personal genome will be a starting point for health and medical advice.
August 12, 2010
The California Department of Public Health has instructed the University of California, Berkeley, not to proceed with a portion of its ground-breaking program to educate students about genetic testing and personalized medicine.