Three scientists elected to National Academy of Inventors
The National Academy of Inventors has elected three UC Berkeley faculty members to its ranks in honor of their innovation and creativity leading to patented inventions that have made a tangible impact on society.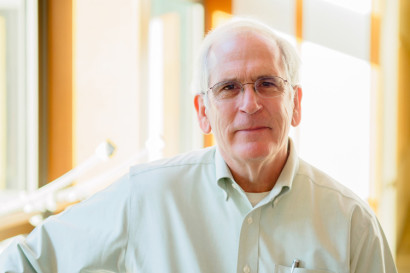 The new members are Jasper Rine, a professor of molecular and cell biology, Chenming Hu, a professor in the graduate school of electrical engineering and computer science, and Paul Wright, the A. Martin Berlin Chair in Mechanical Engineering.
Nine other UC scientists also were elected to the academy: four from Santa Barbara, two from San Diego and one each from Davis, Los Angeles and San Francisco. UC Berkeley is now home to 10 NAI members.
The 168 new members bring the total number of NAI Fellows to 582, representing more than 190 prestigious research universities and governmental and nonprofit research institutions. The 2015 fellows account for more than 5,300 U.S. patents.
"These academic luminaries have made a significant impact to the economy through innovative discoveries, creating startup companies and enhancing the culture of academic invention," the academy noted in a Dec. 15 announcement.
Rine is a world-renowned yeast geneticist whose contributions in the fields of gene regulation have spawned three startup companies and two successful acquisitions or IPOs. His former students have contributed to the region's biotechnology industry, and include several startup company founders.
Currently president of the Genetics Society of America, Rine was a Howard Hughes Medical Institute professor who transformed biology laboratory curricula to instill a passion for scientific discovery into undergraduate teaching labs. The program also trained high school teachers who continue to impart a thirst for biological experimentation to the next generation of scientists and entrepreneurs. Rine's leadership of the Dog Genome Project similarly sparked interest in science at the nexus of genetics and behavior among the nation's youth.
"Rine models the role of a renowned academic scholar who can translate research into real-world solutions, while maintaining true academic rigor and launching trainees into diverse careers," said Carol Mimura, UC Berkeley's assistant vice chancellor for intellectual property and industry-research alliances.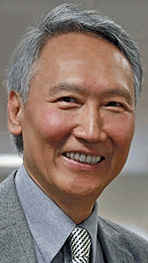 Hu has been called a "microelectronics visionary" for work critical to producing smaller yet more reliable and higher-performing integrated circuits. He is well-known for inventing the FinFET, a 3D field-effect transistor with an attached fin that since 2011 has revolutionized multigate computer chips, allowing semiconductor companies to create smaller microprocessors. He also led the development of BSIM, the first international standard MOSFET (metal oxide semiconductor field effect transistor) model that has been used worldwide since 1997 to design integrated circuits worth hundreds of billions of dollars.
Wright is widely recognized as a scholar, entrepreneur and leader of UC Berkeley's efforts to harness its multidisciplinary research to address pressing societal needs through the Center for Information Technology in the Interest of Society and the Berkeley Energy and Climate Institute, which he now directs. He created the concept of open architecture control , which expanded the control of machine tools and enabled both better connections to high-end computer-aided design or CAD images so that more complex surfaces could be machined, and the use of more sensors for in-process inspection and real-time adjustments.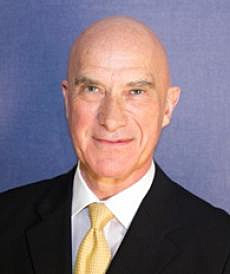 His research has produced more than 12 U.S. and foreign patent applications and four U.S. patents, which have been licensed by the campus for commercial development. He is a co-founder of four startup companies. Scores of Wright's students and trainees have been successfully launched in their careers, including high-level managers of startup companies that are commercializing clean-energy solutions invented at UC Berkeley.
"His mentorship of entrepreneurial students and other trainees has provided leadership and a road map for other faculty," said Mimura.
The NAI Fellows will be inducted on April 15, 2016, as part of the Fifth Annual Conference of the National Academy of Inventors at the United States Patent and Trademark Office (USPTO) in Alexandria, Virginia. Fellows will be presented with a special trophy, medal and rosette pin in honor of their outstanding accomplishments.
The NAI was founded in 2010 to recognize and encourage academic inventors and to enhance the visibility of academic technology and innovation.
See also