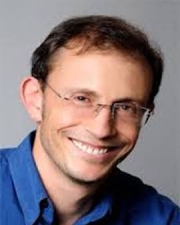 Jack Glaser
Department
Goldman School of Public Policy
Research Expertise and Interest
policing
,
criminal justice
,
research methods
,
public policy
,
experimental social psychology
,
hate crime
,
political psychology
,
stereotyping
,
racial profiling
,
prejudice & discrimination
,
nonconscious social cognition
Research Description
Jack Glaser is a social psychologist whose primary research interest is in stereotyping, prejudice, and discrimination. He studies these intergroup biases at multiple levels of analysis, from reaction time measures of implicit bias to extreme manifestations like hate crime. He is particularly interested in the police practice of racial profiling, especially as it relates to the psychology of stereotyping, and the self-fulfilling effects of such stereotype-based discrimination. Another area of interest is in electoral politics and political ideology. He is specifically interested in the role of emotion (as experienced and expressed) in politics.
In the News
June 9, 2020
In the turbulent days since the police killing of George Floyd in Minnesota, Jack Glaser has been following the storm of protests, including dozens of incidents in which police appeared to escalate conflicts, use excessive force and target journalists. Like millions of others in the United States and worldwide, he is alarmed by what he's seen.