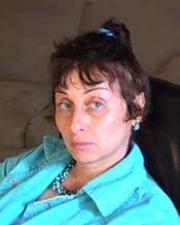 Research Expertise and Interest
stem cell niche engineering
,
tissue repair
,
stem cell aging and rejuvenation
Research Description
Degenerative diseases, exemplified by Parkinson's, Alzheimer's, metabolic disorders, osteoporosis, and muscle atrophy, in which the bodies capacity to regenerate new tissue can no longer keep up with tissue death invariably accompany human aging. These disorders are debilitating for individuals and represent a major problem for society. One intriguing possibility is that stem cells residing in aged organs retain their intrinsic ability to regenerate but are not properly triggered in the aged environment and that rejuvenation of the aged niches is actually required for the organ repair by any stem cell: endogenous or transplanted. Much of our work has been focused on establishing new paradigms in multi-tissue stem cell aging, rejuvenation and regulation by conserved morphogenic signaling pathways. These interconnected research venues help to understand how the process of tissue repair is controlled, why the injured tissues are not productively repaired as we age; and to establish approaches that restore the regenerative potential both to the aged organ stem cells and transplanted cells exposed to the aged organ environments. Our recent work on heterochronic blood exchange that extrapolates our original findings from heterochronic parabiosis (surgical conenctions of mice of different age) suggest that the identification and removal of circulating inhibitors of old blood is important as being therapeutic itself and for enhancing effects of ectopic "young" factors. Blood exchange in small animals enables well-controlled studies with rapid translation for therapy for humans, and we are working on repositioning FDA approved apheresis for preventing, attenuating and reversing age-imposed degenerative, metabolic and inflammatory diseases through novel design of cell and molecule filtration modules. In an effort to identify the proteins that are capable of attenuating and reversing tissue aging (objectively and directly from freshly isolated tissue samples), we developed a method where the proteome of only one parabiont is selectively labeled utilizing bio-orthogonal non-canonical amino acid tagging (BONCAT) for subsequent identification in the tissues of the parabiotic, blood exchanged or drug candidate-treated animal. Our second main research avenue is on making CRISPR a therapeutic reality; our collaborative work determined that a delivery vehicle composed of gold nanoparticles conjugated to DNA and complexed with cationic endosomal disruptive polymers (termed CRISPR-Gold) can deliver Cas9 ribonucleoprotein (RNP) and donor DNA in vivo and correct gene mutations via HDR in number of mouse and human cells and in vivo, in DMD-MDX disease model.