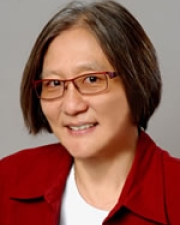 Inez Fung
Title
Professor of Atmospheric Science
Department
Dept of Earth and Planetary Science
Dept of Environmental Science, Policy & Management
Research Expertise and Interest
climate change
,
carbon cycle
,
terrestrial biosphere
Research Description
The climate of the Earth is intimately tied to the composition of the atmosphere and the dynamics of the underlying surface. The atmosphere and land surface exchange energy, water and other trace substances on all space and time scales. The exchange is dependent on and, in turn, determines the states of the atmosphere and biosphere themselves. Inez Fung's research in the past decade has focused on the many aspects of biosphere-atmosphere interaction, with the goal of gaining predictive capability of how atmospheric composition may evolve in the future. Her principal tool is the fully coupled atmosphere-land-ocean-ice Community Climate System Model of the National Center for Atmospheric Research, to which we have added an interactive carbon cycle. A current research focus is the interaction between the carbon cycle and changing climate and circulation, to understand if these interactions act to accelerate global warming.