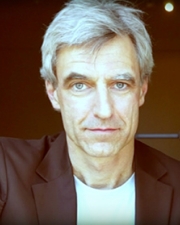 Greg Niemeyer
Title
Associate Professor in Digital Media in Art Practice
Research Expertise and Interest
art
,
film studies
,
digital media installations
,
photography
Research Description
Greg Niemeyer studied Classics and Photography in Switzerland before he came to the US in 1992. As an MFA grad student at Stanford University, he founded SUDAC, the Stanford University Digital Art Center, in anticipation of the need for an academic space dedicated to the practical and theoretical exploration of digital media and art. SUDAC opened its first exhibit, Refresh: The Art of the Screensaver, at the Cantor Art Center and at www.artmuseum.net in 2000. After directing SUDAC for 3 years, Greg became a professor for Digital Media at UC Berkeley. There, he continues to teach and to pursue his creative research in the area of digital media installations. Supported by the prestigious Intel Art and Technology Research Grant, he completed several digital media installations, which explore novel experiences with computing. His latest installation, in collaboration with Chris Chafe, is the Oxygen Flute, which translates the human-plant carbon cycle into four-channel music in real time.
In the News
September 20, 2011
The Social Apps Lab at CITRIS creates free applications based on playful ways to get users to explore their environments, engage local issues, promote public health, and become active citizens. Their current projects include tackling dengue fever, reducing asthma, and engaging citizens in local urban issues.