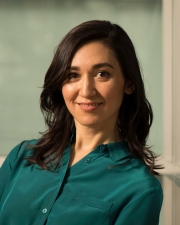 Emi Nakamura
Title
Chancellor's Professor of Economics
Research Expertise and Interest
macroeconomics
,
monetary policy
Research Description
Emi Nakamura is the Chancellor's Professor of Economics in the Berkeley Economics department. Her research focuses on monetary and fiscal policy, business cycles and macroeconomic measurement. She is a co-editor of the American Economic Review, a member of the American Academy of Arts and Sciences and co-director of the Monetary Economics program at the National Bureau of Economic Research. She serves on the Congressional Budget Office's Panel of Economic Advisers. She is a recipient of the John Bates Clark medal, the Elaine Bennett Research Prize, the NSF Career Grant, and the Sloan Research Fellowship. She holds a PhD from Harvard University and an A.B. from Princeton University, and taught at the Columbia economics department and business school before joining the Berkeley economics department in 2018.
In the News
June 10, 2021
The U.S. Department of Labor reported yesterday that the Consumer Price Index rose 5% in May, following a 4.2% jump in April. But at UC Berkeley, high-level economists are offering some calming advice: A measure of inflation is inevitable as the U.S. economy comes back online, but it will likely be modest. And it will almost certainly blow over as the economy stabilizes.
May 2, 2019
Emi Nakamura, a UC Berkeley economist, is this year's recipient of the prestigious John Bates Clark Medal , widely viewed as second only in prestige to the Nobel Prize in Economic Sciences. The annual award, announced by the American Economic Association, is given to an American economist under age 40 who is judged to have made the most significant contribution to economic thought and knowledge.