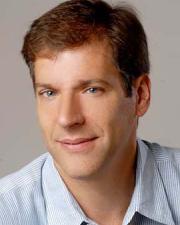 Daniel Kammen
Department
Dept of Energy & Resources Group
Dept of Nuclear Engineering
Goldman School of Public Policy
Research Expertise and Interest
public policy
,
nuclear engineering
,
energy
,
resources
,
risk analysis as applied to global warming
,
methodological studies of forecasting
,
hazard assessment
,
renewable energy technologies
,
environmental resource management
Research Description
Daniel Kammen is Professor of Energy with appointments in the Energy and Resources Group (where he is the Chair), the Goldman School of Public Policy, and the Department of Nuclear Engineering. Kammen is the founding director of the Renewable and Appropriate Energy Laboratory (RAEL). Kammen's research is focused on energy systems science in the context of decarbonizing the energy systems in the United States/North America, and in a range of field-based programs in Africa, Latin America, southeast Asia, and Europe.  He is the author of over 400 publications, over 50 technical reports and over 40 Federal and State testimonies.  These are all online at his laboratory website:  http://rael.berkeley.edu
Kammen was trained in physics and develops analytic and computational methods derived from a physical science/engineering perspective to inform and engage in analysis of energy futures.
During 2010 – 2011 Kammen served as the first Chief Technical Specialist / Director for Renewable Energy and Energy Efficiency. He now serves as a World Bank Fellow in Energy. In April 2010 Secretary of State Hilary Clinton introduced Kammen as the Energy Fellow / Envoy of the U. S. State Department's Energy and Climate Partnership for the Americas (ECPA).  He resigned his position as Science Envoy in August, 2017 in protest over administration policies on climate and justice.
Kammen's research and the RAEL and TSRC is based in physical science modeling to inform interdisciplinary sustainability approaches to the systems science of energy. His current research efforts are focused around: