Secretary Clinton appoints Dan Kammen first clean energy fellow to Western Hemisphere
Secretary of State Hillary Clinton today (Thursday, April 15) named Daniel Kammen of the University of California, Berkeley, a Senior Energy and Climate Partnership of the Americas (ECPA) Fellow to advise our neighbors in the Western Hemisphere on clean energy issues.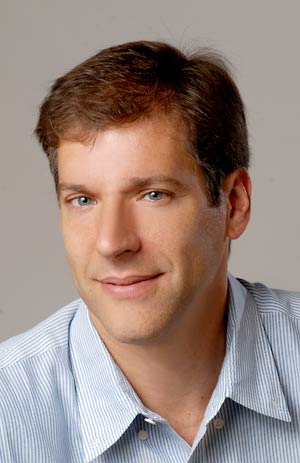 As one of the first ECPA fellows, Kammen, the Class of 1935 Distinguished Professor in UC Berkeley's Energy and Resources Group, Goldman School of Public Policy and the Department of Nuclear Engineering, will consult with and offer advice to participating nations on scientific, technical and policy avenues to lower their carbon footprint and develop sustainable energy initiatives.
Clinton announced the appointment of Kammen and two other fellows at the start of the Energy and Climate Ministerial of the Americas, a two-day meeting in Washington, D.C., of energy ministers from North, Central and South America as well as the Caribbean. Hosted by Secretary of Energy Steven Chu with Clinton as keynote speaker, the ministerial takes place at the Inter-American Development Bank and the Organization of American States.
"This is a real honor and an exciting opportunity to work with colleagues across our government and with a number of nations in the Americas not only to design clean energy pathways, but also to stick with these ideas and see them put into practice," said Kammen, who is also the founding director of the Renewable and Appropriate Energy Laboratory at UC Berkeley.
The Senior ECPA Fellows program is part of the new Energy and Climate Partnership of the Americas, which was created last year by President Barack Obama to bring Western Hemisphere nations together "to find new ways to produce and use energy."
Joining Kammen is the sustainable landscapes senior fellow - Ruth DeFries, the Denning Professor of Sustainable Development and a professor of ecology, evolution and environmental biology at Columbia University - who will consult on reducing emissions from deforestation. The third ECPA fellow, Gerry Galloway, an engineering professor at the University of Maryland, will advise countries on management of water resources in the face of the likely impact of climate change on water systems in the region.
When Obama proposed the Energy and Climate Partnership at the Fifth Summit of the Americas in April 2009, he stated a vision of bringing countries across the Western Hemisphere together "to facilitate the acceleration of clean energy development and deployment, advance energy security, and reduce energy poverty by sharing best practices, encouraging investment, and cooperating on technology research, development and deployment."
Since then, various governments have joined the partnership and created new initiatives in wind, geothermal, energy efficiency and other areas of sustainable energy use. Among the first issues on Kammen's plate is to examine options for regional energy coordination in the Caribbean.
Kammen's specific tasks are to encourage initiatives and provide technical and policy advice in the areas of renewable energy, energy efficiency, cleaner fossil fuels, energy poverty and energy infrastructure.
"This could not come at a better time," said Kammen, "because the suite of emerging energy efficiency and renewable energy options can be catalyzed by a range of policy options, and even carbon markets, to link ecological and economic health."
Among the ECPA activities which are already in discussion or underway and where Kammen will engage both U. S. and local teams are:
A Low Carbon Communities program launched by the Department of Energy that will assist Costa Rican, Dominican, Peruvian, Colombian and Caribbean governments in developing transformative energy programs and policies
An initiative, led by Brazil, to promote sustainable urban development and planning
The strengthening of electrical interconnections in the Andean region led by Colombia
Clean energy technology centers that include a regional Energy Efficiency Center led by Peru
A regional Wind Research Center supported by Mexico
A regional Renewable Energy Center with Chile
An Energy Efficiency Center in Costa Rica with the Natural Resources Defense Council
A Biomass Center in Brazil
A Geothermal Center in El Salvador
For more information about the climate partnership, link to the State Department fact sheet, or to the State Department's press release.
Secretary Clinton's remarks also are online.