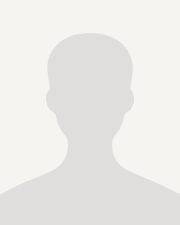 Coye Cheshire
Title
Professor, School of Information
Research Expertise and Interest
sociology
,
trust
,
social media
,
social psychology
,
social networks
,
collective action
,
social exchange
,
information exchange
,
social incentives
,
reputation
,
internet research
,
online research
,
online dating
,
online behavior
Description
<p> My work focuses on how various forms of exchange are produced in our everyday life and how we use information to make decisions before and after we enter into social exchanges with others. I am particularly interested in social exchange on the Internet, and more broadly, in computer-mediated exchanges. </p> <p> My current research topics include: (1) the role of information as the object of exchange in social exchange environments, (2) transitions between forms of exchange and networks, (3) the development of trust and cooperation in exchange networks (including across societies), and (4) online interpersonal relationship formation (e.g., online dating). </p>
In the News
October 3, 2011
Previous research has revealed that only a small percentage of Wikipedia entries are authored by women. But sheer numbers don't tell the whole story of the online encyclopedia's "gender gap," say scholars at the School of Information.
February 11, 2011
Has Valentine's Day become post-racial? Not yet, it seems. New research from UC Berkeley suggests that when it comes to dating, cyberspace is as segregated as the real world. Data gathered from more than 1 million profiles of singles looking for love online show that whites overwhelmingly prefer to date members of their own race, while blacks, especially men, are far more likely to cross the race barrier in hopes of being struck by Cupid's arrow.