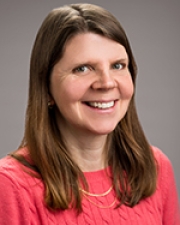 Claire Tomlin
Title
Professor of Electrical Engineering and Computer Sciences
Department
Division of Electrical Engineering/EECS
Research Expertise and Interest
electrical engineering
,
computer sciences
,
control
,
biosystems
,
control theory
,
intelligent systems
,
and robotics
,
hybrid and embedded systems
,
biological cell networks
In the News
April 17, 2019
Nine UC Berkeley faculty have been elected to the American Academy of Arts and Sciences, a prestigious nonpartisan research center that convenes scholars and leaders in academic, business and government sectors, drawing expertise across disciplines, to address the most complex challenges of our time. Here are this year's honorees:
February 11, 2019
Claire Tomlin, a professor of electrical engineering and computer science, and Douglas Clark, a professor of chemical and biomolecular engineering and dean of the College of Chemistry, are among 86 newly elected members of the prestigious National Academy of Engineering.
April 7, 2014
"Transcendence" director Wally Pfister, Oscar®-winning cinematographer ("Inception"), will come to UC Berkeley, for a screening of exclusive film clips and audience Q&A.