Director Wally Pfister joins UC Berkeley neuroengineers to discuss the science behind 'Transcendence'
ATTENTION: General assignment, technology and higher education reporters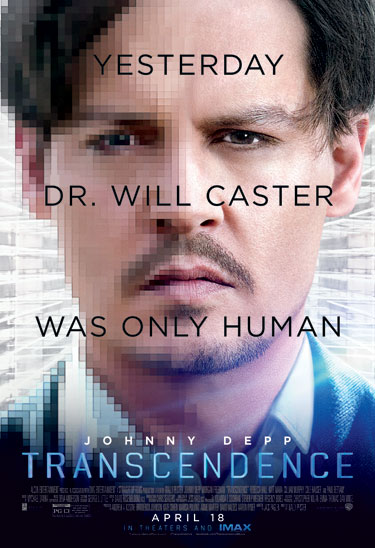 WHAT: "Transcendence" director Wally Pfister, Oscar®-winning cinematographer ("Inception"), will come to the University of California, Berkeley, for a screening of exclusive film clips and audience Q&A. The movie, opening Friday, April 18, is about a leading artificial intelligence researcher, played by Johnny Depp, working to create a sentient machine that combines the collective intelligence of everything ever known with the full range of human emotions. UC Berkeley provided significant inspiration during the making of the film.
Pfister will join Jose Carmena and Michel Maharbiz, pioneering experts at UC Berkeley in the field of brain-machine interfaces and neurotechnology. Both Carmena and Maharbiz served as technical consultants for the movie and plan to touch on the ever-blurring lines between reality and movies. Engineering professor and robotics expert Claire Tomlin will introduce the speakers.
A limited number of tickets to the April 14 advanced screening of the full movie in San Francisco will be distributed at the event.
WHEN: 7-8 p.m. on Wednesday, April 9. Space is very limited. Members of the media are encouraged to R.S.V.P. by noon on April 9.
WHERE: Room 100, Genetics and Plant Biology building. Click here for online map.
WHO:
Wally Pfister, winner of an Academy Award® for Best Cinematography in 2010 for "Inception," is known for his work on the "Dark Knight" movies, "The Italian Job" and "Moneyball." "Transcendence" marks Pfister's feature film directorial debut.
Jose Carmena, UC Berkeley associate professor with joint appointments in the Department of Electrical Engineering and Computer Sciences and the Helen Wills Neuroscience Institute. Carmena, who is also co-director of the UC Berkeley-UCSF Center for Neural Engineering and Prostheses, does research on brain-machine interfaces. His lab is known for seminal contributions to understanding how brain and machines can co-adapt to improve the learning and control of neuroprosthetic devices.
Michel Maharbiz, UC Berkeley associate professor in the Department of Electrical Engineering and Computer Sciences and co-director of the Berkeley Sensor and Actuator Center. Maharbiz's research explores micro-nano interfaces in the fusion of synthetic and living organisms. He is a co-inventor of implantable brain sensors known as "neural dust," cyborg insects and a variety of ultra-small neural interfaces.
Claire Tomlin, UC Berkeley professor in the Department of Electrical Engineering and Computer Sciences, is a MacArthur Fellow recipient known for her work in robotics and autonomous control of aircraft.
DETAILS: "Transcendence" is partly set at an elite research university in the San Francisco Bay Area. Those in the UC Berkeley community who have seen the movie trailer might have noticed that the opening shot features an aerial view campus, including the Campanile.
"Carmena and Maharbiz are included in the film's "Promise of A.I." featurette, viewable now on Apple.com.
The event is organized by SUPERB (Student Union Program, Entertainment, and Recreation Board) with support from the UC Berkeley Office of Communications and Public Affairs. SUPERB is a student-run, non-profit branch funded by the Associated Students of the University of California (ASUC) at UC Berkeley.
About "Transcendence"
"Transcendence" stars Oscar® nominee Johnny Depp, Rebecca Hall, Paul Bettany, Cillian Murphy, Kate Mara, Cole Hauser, Clifton Collins, Jr. and Oscar® winner Morgan Freeman.
Wally Pfister directed the movie from a screenplay by Jack Paglen. Oscar® nominees Andrew A. Kosove and Broderick Johnson produced the film with Kate Cohen, Marisa Polvino, Annie Marter, David Valdes, and Aaron Ryder.
Alcon Entertainment presents, in association with DMG Entertainment, a Straight Up Films production, a film by Wally Pfister, "Transcendence."  The film will be distributed by Warner Bros. Pictures, a Warner Bros. Entertainment Company.
The film has been rated PG-13 by the Motion Picture Association of America for sci-fi action and violence, some bloody images, brief strong language and sensuality.