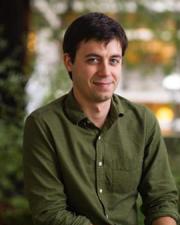 Christopher Walters
Title
Assistant Professor
Research Expertise and Interest
labor economics
,
applied econometrics
,
economics of education
,
structural modeling
Research Description
My research focuses on labor economics and the economics of education, with an emphasis on school performance at the primary and early childhood levels. This work includes quasi-experimental studies of the effects of charter schools on test scores and post-secondary outcomes, a study documenting and explaining variation in effectiveness across Head Start childcare centers, and an analysis of differences in the demand for school quality across demographic groups. My work also involves developing and applying econometric tools to answer questions of practical interest. 
In the News
April 3, 2018
Low-achieving, non-white and poor students stand to gain the most academically from attending charter schools but are less likely to seek charter school enrollment than higher-achieving, more advantaged students who live closer to charter schools.