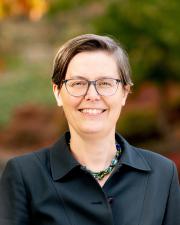 Cathryn Carson
Title
Professor and Chair
Research Expertise and Interest
history of physics
,
science and society
,
history of universities
,
German history
,
intellectual history
,
data science
,
nuclear waste
,
history of science and technology
,
ethics
Research Description
History of science and technology in contemporary research institutions. History of physics (19th and 20th centuries), intellectual history of philosophy and science, nuclear history, research institutions and politics in the United States and Germany, contemporary data science. Related administrative leadership work at Berkeley in data science. Current projects include the institutionalization of interdisciplinarity examined in the case of data science, the philosopher Martin Heidegger and theoretical physics, the history of probabilistic risk assessment in nuclear waste management, and data/tech ethics.