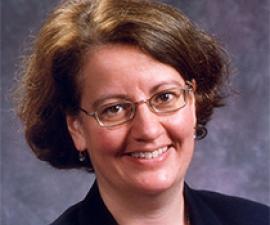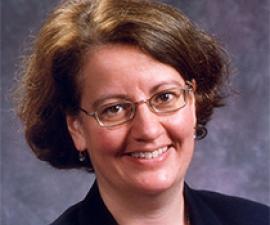 Research Expertise and Interest
inequality, social change, law, employment, legal profession, public interest law, gender discrimination
Research Description
Catherine Albiston is the Jackson H. Ralston Professor of International Law.  She joined the Berkeley Law faculty in 2003.  She also holds affiliate appointments in the Department of Sociology and in Gender and Women's Studies. Professor Albiston is the Faculty Director for the Center for the Study of Law and Society.
Professor Albiston's research addresses the relationship between law and social change through a variety of empirical projects. Her current study of more than 200 public interest law organizations investigates how variation in strategy, structure and mission among public interest law organizations relate to access to justice. Her other work examines institutional factors that influence law students' commitment to public interest careers, bias against workers based on race, gender, and caretaker status, and gender and racial disparities in STEM faculty hiring as well as the institutional factors that mitigate these disparities. Albiston's multi-method empirical studies are based on original data from quantitative surveys, qualitative interviews, experimental methods, and archival research in legal and media archives. She has received several prestigious research grants from the National Science Foundation, as well as grants from the American Bar Foundation and the Law School Admissions Council.
Albiston's publications appear in peer review journals such as Law & Society Review, Law & Social Inquiry, the American Journal of Sociology, and the Annual Review of Law & Social Science, as well as several law reviews. In 2010, Cambridge University Press published her book, Institutional Inequality and the Mobilization of the Family and Medical Leave Act: Rights on Leave. Her work won multiple prizes, including the Law & Society Association Article Prize, the Law & Society Association Dissertation Prize, and Honorable Mention for the W. Richard Scott Award for Distinguished Scholarship from the Organizations, Occupations, and Work Section of the American Sociological Association. In 2016, Albiston won the UC campus-wide Carol D. Soc Distinguished Graduate Student Mentoring Award for Senior Faculty, and in 2012-13 she was a Fellow at the Center for Advanced Study in the Behavioral Sciences at Stanford University. She also served on the Board of Trustees of the Law & Society Association.
Albiston is a graduate of Stanford University, where she received both her B.A. (psychology) and M.A. (sociology), and was a Fellow at the Center on Conflict and Negotiation at Stanford Law School. She is also a graduate of University of California, Berkeley, where she received both her J.D. and Ph.D., and was a Fellow at the Center for Working Families.
Following law school, Albiston practiced employment law at the Legal Aid Society of San Francisco/Employment Law Center as a Skadden Fellow and attorney. She then clerked for Judge Susan Illston of the U.S. District Court for the Northern District of California in San Francisco, and joined the law faculty at the University of Wisconsin Law School in 2001. Albiston is a member of the California bar, and is admitted to practice before the Ninth, Fifth, and Third Circuits and the U.S. Supreme Court.