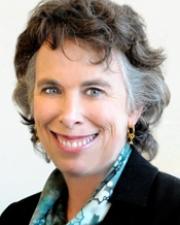 Research Expertise and Interest
obesity
,
maternal and child health
,
epidemiology
,
nutrition
,
health disparities
,
pregnancy
Research Description
My work focuses on the inter-relationships between maternal nutrition, weight and social factors and how they impact antenatal and birth outcomes, and long-term health of women and their children. My work emphasizes prevention of obesity.
One current project attempts to explain how these exposures impact health disparities in infant mortality, preterm birth, and low birth weight in approximately one million births. Another study analyzes data from a longitudinal study of more than 30 years to investigate how maternal exposure to adversity during childhood relates to weight before, during and after pregnancy, and in turn, to the development of long-term obesity in women and the transmission of obesity to the next generation. I also contribute expertise to experimental trials to determine the best ways to hep women optimize their weight during and after pregnancy.
In the News
January 30, 2013
A mother's weight before pregnancy and the amount of weight she gains while pregnant may have important implications for the hormonal development of her daughter, according to recent research from the UC Berkeley School of Public Health.
October 17, 2011
Professor Barbara Abrams, newly elected to the Institute of Medicine, engages in a Q&A about her research on prenatal nutrition.
October 17, 2011
Barbara Abrams, professor of epidemiology and of maternal and child health, and Carolyn Bertozzi, professor of chemistry and of molecular and cell biology, have been named to the prestigious Institute of Medicine (IOM), one of the highest national honors in the fields of health and medicine.