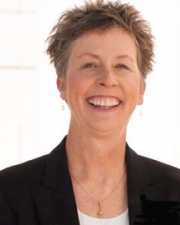 Research Expertise and Interest
schizophrenia
,
emotion
,
mental illness
,
psychology
,
psychopathology
,
emotion in social interaction
,
emotion and cognition
,
facial expression
Research Description
Ann Kring's broad research interests are in affective processes and how they go awry in different psychological disorders. She has studied emotional processes in schizophrenia, depression, social anxiety, and autism. Her current research is centered on the study of schizophrenia, with studies to assess the nature of anhedonia (i.e., diminished pleasure) in schizophrenia and studies to develop and test a new psychosocial treatment for negative symptoms in schizophrenia. She is also part of a multi-year study, the Healthy Brains Project, to identify early developmental predictors of clinical, social-emotional, cognitive, and neural outcomes in mid-life. 
In the News
January 26, 2022
Ten members of the UC Berkeley community – including nine faculty and one staff member — have been elected American Association for the Advancement of Science (AAAS) fellows, one of the most distinctive honors within the scientific community.