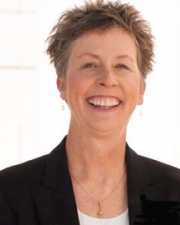 Ann Kring
Title
Professor and Chair of Psychology
Research Expertise and Interest
schizophrenia
,
emotion
,
gender
,
mental illness
,
psychology
,
psychopathology
,
emotion in social interaction
,
emotion and cognition
,
facial expression
Research Description
Ann Kring's broad research interests are in basic emotional processes and how they go awry in different psychological disorders. She has studied emotional processes in schizophrenia, depression, social anxiety, and autism. Her current research is centered on the study of schizophrenia, with studies to assess the linkage between emotion and cognition in schizophrenia using behavior and brain imaging techniques; studies to assess the nature of anhedonia (i.e., diminished pleasure) in schizophrenia; studies to develop and validate a new clinical rating scale of negative symptoms in schizophrenia; and studies to develop and test a new psychosocial treatment for negative symptoms in schizophrenia. Kring's work on basic emotion processes in healthy people has been focused on individual differences in expressive behavior, gender differences in emotion, and the linkages between personality, social context, and emotion. Ongoing studies seek to answer questions, such as under what circumstances and in the presence of what individuals might men and women differ in the expression of specific emotions. In addition, other studies seek to understand how social context modifies expressive tendencies, and the ways in which men and women use emotion to negotiate status and power differences.